LfL Fan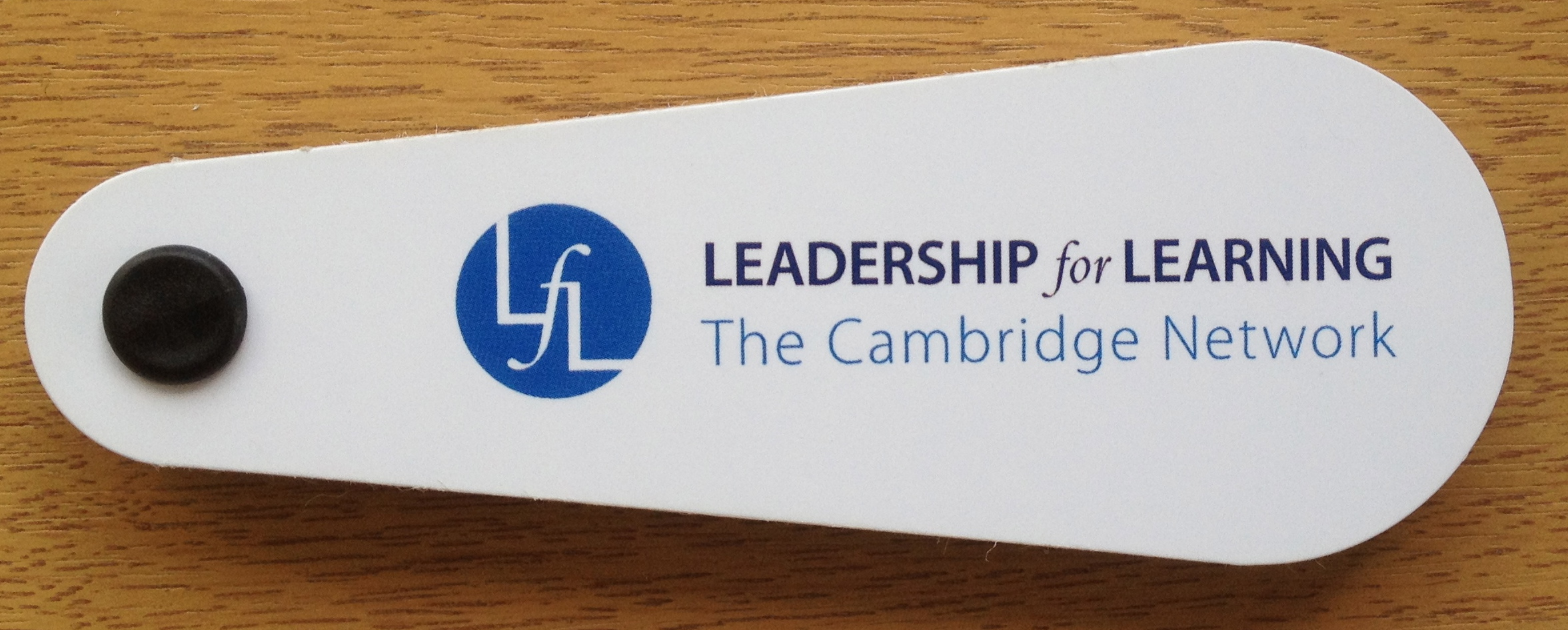 an innovative hand held resource
captures the key LfL principles and framework elements
stimulates debate and reflection in educational contexts
The LfL Fan features the key principles and elements of the LfL framework on a series of petals. It is a reminder of the detail of the LfL framework with different coloured petals in sections for the principles, levels of learning, 'foundations' (i.e. fundamental ideas such as moral purpose, agency and critical friendship) and thinking prompts.
Selecting a few petals at a time (hiding the rest under the cover petal) helps focus attention, thinking, dialogue and action on certain aspects. Petals can be considered in any combination.
The fan can be used in educational contexts everywhere, and provides an easily accessible reminder of Leadership for Learning in order to promote LfL practice.
Customisation of the fan (e.g. writing notes on the reverse side of the petals) is encouraged, and we are inviting colleagues to share ideas with others as well as with the LfL team.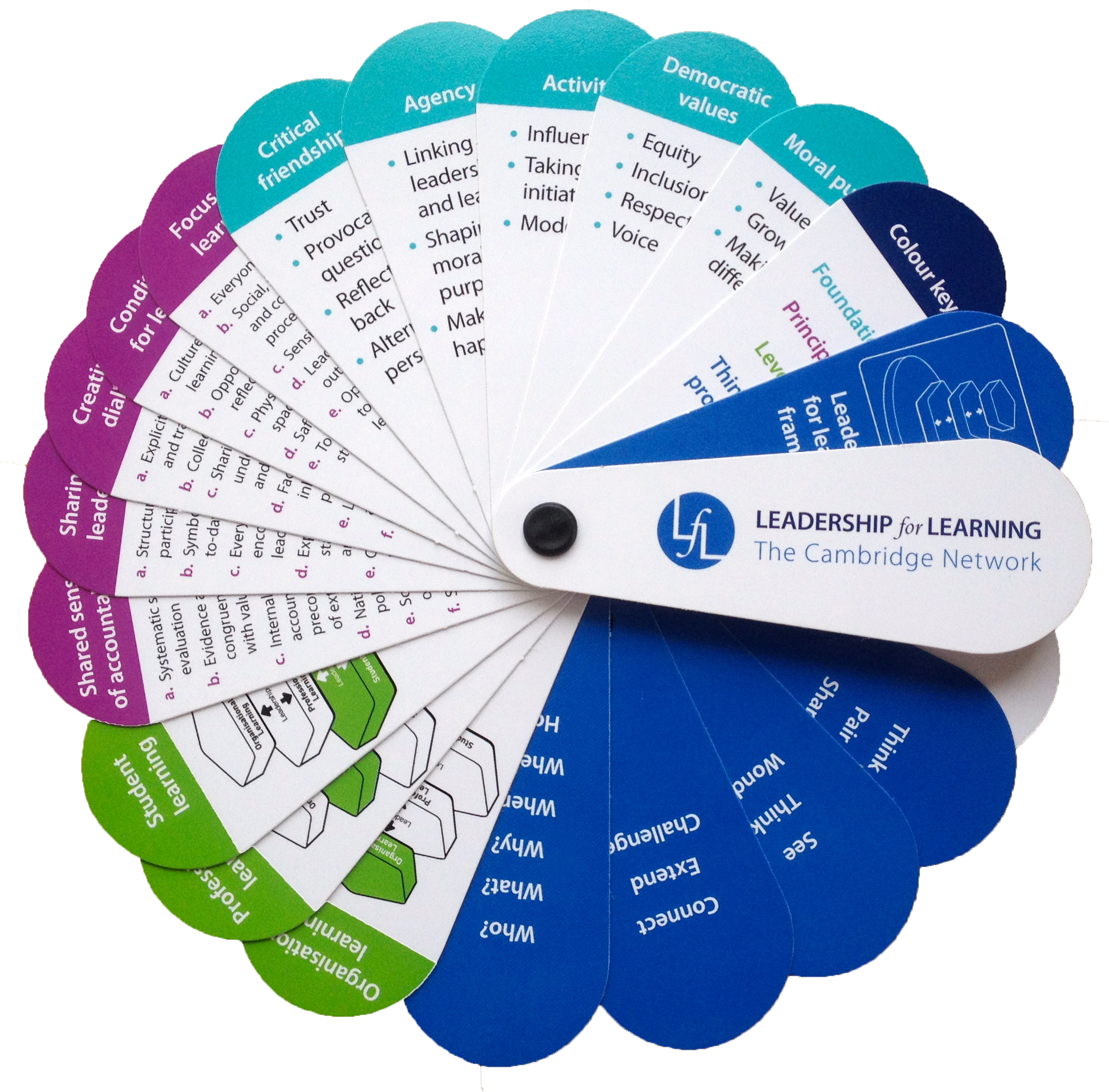 The short film below introduces the fan and how it can be used. Also available to read online or download is the leaflet summarising the key features and introducing possible applications for the fan: Introducing the LfL Fan - Download or read online and the summary of the LfL principles.
Purchasing the fan
Fans are available individually or in packs of 10/20/50/100. Please contact lfl@educ.cam.ac.uk if you are interested.
Thanks & acknowledgements
Thanks and acknowledgements to the many people and organisations that have contributed to the development of the LfL Fan, including:
ESRC Impact Acceleration Account Pilot Programme
LfL team at the University of Cambridge Faculty of Education: Sue Swaffield, Ruth Sapsed, Louis Major, John MacBeath, Caroline Jestaz, David Frost, and Stephen Jull for the original 'fan' idea
Institute for Educational Planning and Administration, University of Cape Coast: Yaw Ankomah, Alfred Ampah-Mensah
LfL Ghana MSC team: Rose Tenkorang, Isaac Mepenedo, Agnes Gyimah, Theophilus Danso, Eben Buartay, Rosemary Bosu, Rose Buah-Bassuah, Kodwo Arko-Boham, Ophelia Affreh, Peter Abomah
The Play Doctors Ltd: Wendy and Martin Usher
H2 Associates (Cambridge) Limited: Andy Harvey
Susan Lovett
Richard Serbeh
Ray Tangonyire
Everyone involved in the Leadership for Learning Carpe Vitam project that generated the LfL framework.
David Perkins and colleagues at Project Zero Harvard for Visible Thinking routines.
Commonwealth Education Trust, Centre for Commonwealth Education, Faculty of Education University of Cambridge.
The LfL fan holds a non-commercial license. This license allows anyone to remix, tweak, and build upon the concept and content of the LfL fan non-commercially. The new works must also acknowledge LfL and be non-commercial, but its derivative works don't have to be licensed on the same terms.