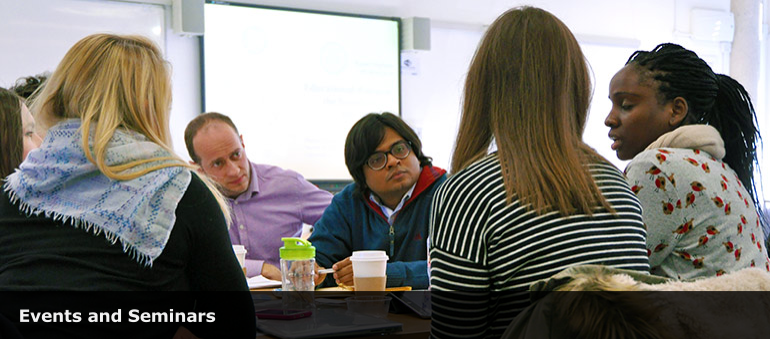 CEDiR hosts around 12 events per year, catering to a wide range of the group's diverse interests in the field of dialogue. Many of our seminars are also open to the public. In the past, we have attracted many high-profile national and international speakers and participants.
Contact us if you have any questions about our events or if you are interested in attending.
Upcoming Events
Michaelmas Term 2017
9 November: CEDiR Meeting (Donald McIntyre Building Room 1S3, 12:45-14:00) A meeting to welcome new staff and students and to discuss CEDiR's plans for 2018. There will also be an opportunity to learn more about CEDiR's newly established research "strands".
23 November: CEDiR Reading Group & General Meeting (Donald McIntyre Building Room 1S7, 11:45-13:45) In advance of launching our more comprehensive programme of reading groups next term, we will be holding a one-off session where we consider an article suggested by Prof Rupert Wegerif: "What is Dialogism?" by Per Linell. Following the reading group (at around 12:45), there will also be an additional opportunity for staff and students to discuss CEDiR's plans for 2018.
---
Past Events
Details of CEDiR's previous events can be found here.