Establishing a longitudinal study of the psychological and environmental antecedents and the cognitive and emotional outcomes of children's playfulness (led by Professor Paul Ramchandani and Marisol Basilio).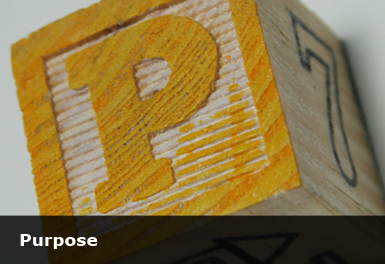 Purpose
To investigate the development of playfulness in children and its relation to environmental experiences (eg: parental home, early educational settings) and to other key abilities (eg: executive function, self-regulation/metacognition, language & communication), known to significantly impact upon cognitive and affective development as well as children's short and long-term well-being.
---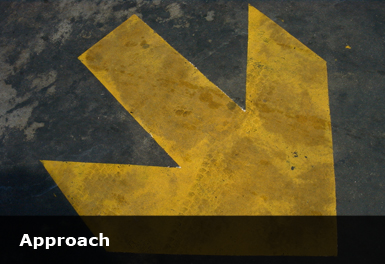 Approach
The study of play development and its influences and outcomes, can only be effectively investigated through the establishment of longitudinal studies, which systematically track children's development from birth. In order to do this, building on our own previous research, the work within PEDAL addressing the question 'what is play?' and through literature reviews, we plan to establish measures of playfulness and associated environmental influences and outcomes, appropriate for different age groups. We also plan to establish a longitudinal study which will recruit a significantly sized sample of children, from birth, stratified across socio-economic group, gender, parental education level etc, and to establish a programme of measurement points which captures the main transitions in play development.
---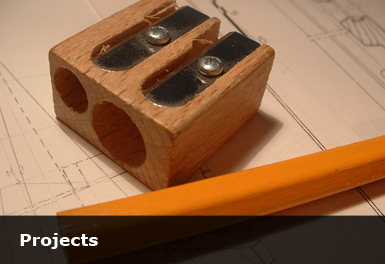 Projects
A Longitudinal Study of Play and Playfulness
Investigators – Paul Ramchandani and Marisol Basilio The over-arching aim of this strand of the centre's research is to establish a longitudinal study of playfulness, beginning with a cohort of children at birth and following them through to early adulthood. This study is intended to make a significant contribution to advance our understanding of the development of playful behaviours as well as its antecedents and impact in later stages of life.

This section of the work is concerned with two elements critical to this endeavour. First, through reviews of previous longitudinal work examining psychological development in children, and consultation with experts in this methodology and with various stakeholders, a range of decisions regarding the design of the study will be developed. This will include the size, structure and distribution of the sample, methods for recruitment and maintenance of the sample, the time-frames and sequence of data collection, and so on. In this initial phase it will be important to establish a detailed methodology for children in the first two years of the study, together with a general outline of plans for data collection and analysis beyond that.

Second, preliminary piloting will be undertaken with young children of different ages in relatively small groups (of around 20-30 in most cases) to establish the content and timing of data collection. This will include environmental factors which might, based on previous research, be thought to influence early playfulness, activities designed to assess the child's playfulness, and measures of related emotional, social and cognitive abilities.

This project has been initially funded by a donation from the LEGO Foundation, but we will be developing a research proposal and seeking additional funding sources for the new longitudinal study.
Early Learning Abilities Promoting Success in Education (ELAPSE): Findings from the Millennium Cohort Study and directions of a new longitudinal study
Investigators – Marisol Basilio, with Anna Vignoles and Claire Hughes as mentors
Despite the wide acknowledgement that adverse early life conditions negatively influence cognitive development, little is known about how this influence operates and changes over time. The aim of the ELAPSE project is to investigate quantitatively the developmental mechanisms by which children's early learning skills, life conditions and opportunities to play result in different later educational and personal outcomes.

The first objective is to address the question 'How do early learning abilities and opportunities to play influence school readiness and later educational success?' Success in education is conceptualised beyond school attainment, including children's socio-emotional experiences in relation to learning and school (for example, do children enjoy learning or whether they have friends at school?). To address this question, we plan to conduct secondary analyses of the longitudinal Millennium Cohort Study (MCS) data in order to distinguish children's profiles, examine developmental trajectories, and estimate models of early child development. This research takes a child-centred developmental approach and considers children's characteristics across socio-economic backgrounds. The ELAPSE project seeks to inform educational policy and practices aimed at promoting children's early learning skills to reduce later educational disadvantage.

The second objective is to inform the establishment of the PEDAL Longitudinal Study of Play and Playfulness. For this purpose we will conduct two systematic reviews of existing measures that can be used in early childhood (0-3) to index (a) play and playfulness and (b) self-regulation. We will also produce a feasibility report and consult with a panel of experts to inform both theoretical and practical aspects of the study.

This project is funded by the Economic and Social Research Council through a Future Research Leaders Grant awarded to Marisol Basilio.

Development of Early Playfulness
Investigators – Paul Ramchandani and Marisol Basilio
This project involves the analysis of video data collected as part of the New FAM Study, an ESRC funded project directed by Professor Claire Hughes in the University of Cambridge's Department of Psychology. Videos are being collected of children playing with their parents at the ages of 4, 14 and 24 months. The New FAM Study aims to assess family influences on poor executive function and problem behaviours in children's first two years of life. Family influences measured include risk factors – lack of parental well-being, adverse life events, poverty and foetal cortisol exposure – and potential mediating and moderating factors – parental conflict, executive function, sensitivity/scaffolding, child stress reactivity and attachment.

This proposed further study has two related aims. First, to investigate the extent to which parental playfulness in interactions with their children can be identified as a further potential mediating or moderating factor. Second, to investigate early indications of the children's own playfulness. A relationship between family risk factors, a lack of playfulness and various manifestations of poor self-regulation has been established by a range of previous studies. In a range of more detailed experimental studies links between parental and child playfulness have begun to be uncovered. This appears to involve a process of 'guided participation' through which parents appear to cue children as to when behaviours are playful (including pretending, joking, clowning and teasing) or are for real. It has also been recorded that, within the first few months of life, infants themselves begin to produce playful behaviours with their parents in order to elicit laughter and other signs of amusement.
It is intended that the coding frameworks for parental and child playfulness developed through this study will inform the development of activities and coding frameworks which can be used in the proposed longitudinal study. A scale of parental playfulness in interactions with their 4-month old infants has been established, as well as a reliable coding scheme. Our next step is to adapt the scale and coding scheme to measure parental playfulness in interactions involving older infants at 14 and 24 months.

This project is funded by a donation from the LEGO Foundation.
---