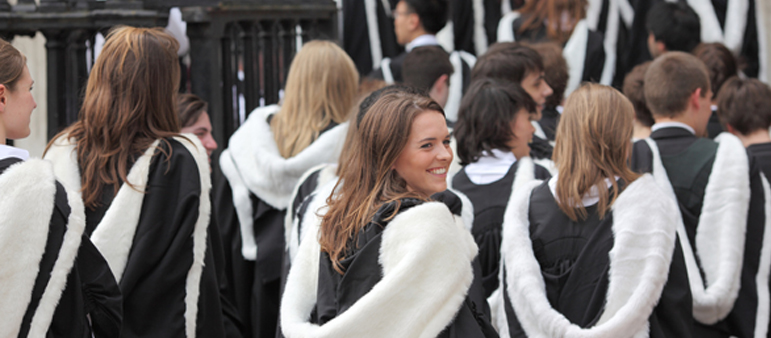 After the success of last year's event, the University of Cambridge is proud to be hosting another Cambridge Postgraduate Open Day on Friday 3rd November 2017. This unique event is organised by the Graduate Admissions Office in conjunction with the Colleges and University's Departments. The day is open to all undergraduate students and graduates who are considering applying to the University of Cambridge for graduate study.
During the event, participants can attend a registration hub where detailed information about the graduate application process is available; current graduate students and Graduate Admissions Office staff will be on hand to answer questions about postgraduate study and student life in the vibrant city of Cambridge. In addition, prospective applicants will have the chance to learn more about individual courses and talk to academic staff from the departments and Colleges.

During the event, you will also be able to:
attend presentations on courses
take tours of university facilities and visit Departments and Colleges
talk to student services about topics such as funding, accommodation, disability resources and career advice

Overseas applicants will be able to address any queries to the International Students team who will be present.

Nearer the time, you will be able to register to attend the University of Cambridge Postgraduate Open Day, via this link;
http://www.graduate.study.cam.ac.uk/open-days-and-events
The University of Cambridge Postgraduate Open day is open to current final year students or graduates who are seeking to enter into postgraduate study at Masters or PhD level. Due to limited places it is essential that you book via the link above and bring your ticket with you on the day. You are welcome to bring a parent or supporter with you. Please register them for the specific parent/supporter ticket at the link above.
Postgraduate Open Day Programme at the Faculty of Education

The Faculty of Education will be running sessions for each of our Masters routes so that applicants can find out more and meet and talk to staff and current students. The PhD and Ed D managers will also be running similar sessions and there will also be a student led session with no staff present so that you can ask all your questions without worrying that they are silly and hear about our students' experience of the Faculty. Refreshments will be available. A detailed programme will be available on this page later in the year.
A series of short films about Postgraduate Study at Cambridge is also available here.