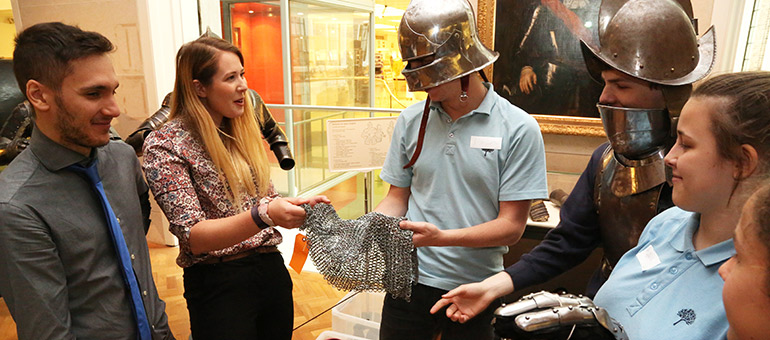 The Faculty of Education is delighted to invite prospective applicants to a PGCE open afternoon on Friday 3 November as part of the University's Graduate Open Day.
We know that choosing your route into teaching is an extremely important decision, and we understand how valuable it is for you to have the opportunity to ask questions face-to-face. We always enjoy meeting prospective applicants and showing you round the Faculty.
This open afternoon will give you the opportunity to attend a course information session and to meet our teaching and admissions teams.
Activities in the Faculty of Education will take place between 2pm and 5pm, but there will be additional events across the University and Colleges throughout the day, as part of the University's main Graduate Open Day.
Timetable for the open afternoon
2pm - 3pm: Primary PGCE course presentation
3pm - 4pm: Secondary PGCE course presentation
2pm - 5pm: drop-in sessions with our admissions administrative team
The event will take place at the Faculty of Education. Find out how to reach us. Please note that it will unfortunately not be possible to park at the Faculty on this day.
If you have any questions about the event or would like further information, please email Eve Berwin at outreach@educ.cam.ac.uk