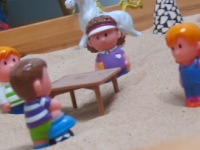 The Route to Counsellor Accreditation at the Faculty of Education
Overview of the Accredited Route
A 60 hour Introduction to Counselling course such as the one at the Faculty of Education or an equivalent elsewhere.
A 180 hour course consisting of 3 x 60 hour modules, 2 x 4,000 word assignments and an 8,000 word assignment.
208 hours of teaching assessed through 2 x 6,000-6,500 word assignments and a thesis of up to 20,000 words.
Year Four
12 hours of tuition aimed at completing a 6-8,000 word case study and support with other qualification and accreditation matters.
Progression through the programme is dependant upon successful completion of all components of the course, as detailed above.
The essential elements to gain qualification as a Child and Adolescent Psychotherapeutic Counsellor at the Faculty
Successful completion of the course study hours including completion of 100 supervised practice hours during the course.
Continuous weekly personal therapy during training (minimum of 40 hours per annum)
Successful completion of the academic requirements and the practical skills assessment elements of the Diploma and the Masters
The essential elements to gain national accreditation
Qualification as a Child and Adolescent Psychotherapeutic Counsellor (see above)
Graduates are eligible to apply for recognition as a B.A.C.P. accredited practitioner (www.bacp.co.uk) once they have completed a total of 450 hours of supervised clinical practice. 150 hours must be post qualifying.

Personal development and self-awareness
Personal therapy is required for all students for the duration of their course. This will be once a week with a suitably qualified and experienced practitioner. (40 hours per annum as a minimum). There is a personal development group that runs through Year 1. In addition, the teaching and learning methods used encourage constant self-awareness and personal development.