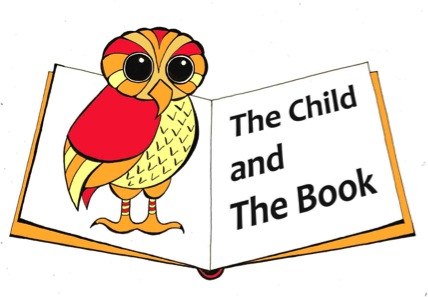 CAMBRIDGE 2012
Towards Common Ground: Philosophical Approaches to Children's Literature
30 March – 1 April
In 2012, The Centre hosted the eighth international Child and the Book conference at the Faculty of Education in Cambridge.
---
About the conference
Inaugurated in 2004 as a postgraduate-run conference, the Child and the Book has annually attracted delegates from all round the world, and offers a unique opportunity for postgraduate students to present and discuss their work, in company with established scholars. For more about the series and its history, see the Child and the Book web pages at the University of Roehampton.
---
Keynote speakers
Nigel Warburton is a philosopher known for his work in the area of aesthetics and for bringing philosophy to a wider audience. Currently a lecturer at the Open University in the UK, Nigel is Honorary Associate Research Fellow of the Institute of Philosophy, London University; Senior Research Associate of the Oxford Uehiro Centre for Practical Ethics, Oxford University; and a Fellow of the Royal Society of Arts. His publications include well-known introductory works such as Philosophy, the basics, and The Art Question; a regular philosophy column for Prospect and podcasts for Philosophy Bites. In his presentation, Nigel Warburton offered a fresh perspective on children's literature at the beginning of the conference.
Lisa Sainsbury completed degrees at Kingston University and the University of Sussex, and first taught at the University of Roehampton in 1995. She is now a Senior Lecturer in the Department of English and Creative Writing at Roehampton, Deputy Director of the NCRCL (National Centre for Research in Children's Literature) and convener of the MA in Children's Literature. In the early stages of her career, Lisa's research focused on postmodernity in children's literature and on adolescent literature, visual texts and electronic/alternative narratives for young people. Her current area of research is philosophy and contemporary children's literature and her book on ethics and British children's literature is due for publication in 2013. In her presentation, Lisa Sainsbury reflected on the relationship between philosophy and children's literature and bring together key issues raised during the conference.
---
Programme
The Child and the Book 2012 aimed to examine the foundations of children's literature criticism. Taking a philosophical approach, we intended to find some common ground among the increasingly scattered areas of research, to think about definitions, and to work towards a more coherent framework. How can philosophical perspectives benefit our discipline? Conversely, how can children's literature research contribute to the field of philosophical knowledge?
You can download the conference brochure here, whilst the full programme and papers are available to registered participants only at the Child and the Book Camtools site.