Director and Lead Researchers
Paul Ramchandani LEGO Professor of Play in Education, Development and Learning and Director of PEDAL. Leading 'How does play develop?'. View profile

Sara Baker
Leading 'Is there a role for play in school?'
Play-based learning; scientific reasoning in early childhood; executive functions; development of social cognition; belief formation and belief revision. View profile

Marisol Basilio
Research Associate on 'How does play develop?'.
Play and learning in education; development of self-regulation and metacognition; early communication and literacy. View profile
Elian Fink
Research Associate on 'What is play?'.
Social competence and friendship; social cognition; emotion management. View profile

Jenny Gibson
Leading 'What is play?'.
Play as a context for development; peer relationships; developmental language impairments; autism; outdoor play; friendships and emotional development View profile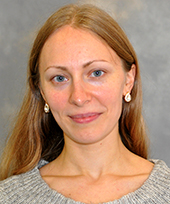 Audrey Kittredge
Research Associate on 'Is there a role for play in school?'.
Creating and implementing educational programs; teaching and learning in early childhood; development of children's problem-solving. View profile
PEDAL Researchers
Silvana Mareva is working with Jenny and Elian on 'What is play?' (play.pedal@educ.cam.ac.uk)
Ciara Laverty is working with Paul and Marisol on 'How does play develop?' (develop.pedal@educ.cam.ac.uk)
Krishna Kulkarni & Natalie Day are working with Sara and Audrey on 'Is there a role for play in school?' (learn.pedal@educ.cam.ac.uk)
PEDAL Hub
Anna Vidos is working on the development and implementation of PEDAL Hub - a free online searchable database of authoritative play research and information. PEDAL Hub has funding for its launch phase from the Economic & Social Research Council Impact Acceleration Account and the LEGO Foundation.
Current PEDAL PhD Students
Esinam Avornyo
Investigating Play and Learning in the Ghanaian Early Years Classroom: A Mixed Methods Study.
Gill Francis
Peer Interaction and Object Interaction in Free Play. A study of Children with and without Autism.
Elaine Gray
The Role of Executive Function, Metacognition, and Support Type in Children's Ability to Solve Physics Problems.
Mohini Verma
Patterns of Speech and Play in Preschoolers' Goal-directed Activity.
Janina Eberhart
Soizic LeCourtois
Lenka Janik Blaskova
PEDAL PhD Awards
Martina Kuvalja
Self-regulation and Self-directed Speech in Children with Specific Language Impairment (awarded in 2015).
---
Contacting PEDAL
For any enquiries about PEDAL, contact Charity Green (PEDAL Centre Administrator) on 01223 767548 or Anna Vidos (PEDAL Projects Assistant) on 01223 767649, or you can reach them via pedal@educ.cam.ac.uk