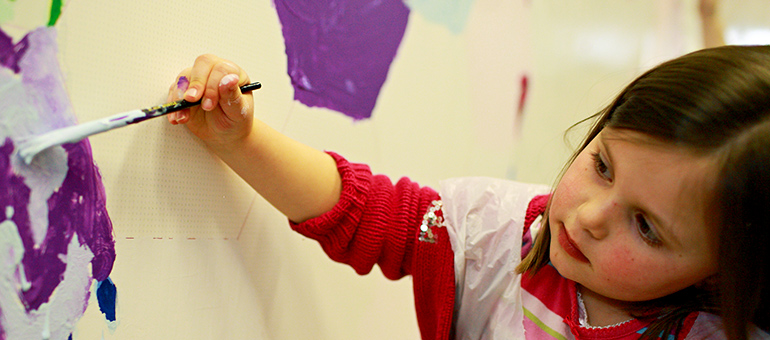 Postgraduate Diploma in Child and Adolescent Psychotherapeutic Counselling
This course is currently being re-structured. Further details will be made available after 31st January 2018.
Course overview:
The programme is designed to enable participants to:
1. Work therapeutically with children and young people especially through communication using the arts and play.
2. Develop the skills of counselling in one-to-one and group settings through the use of practicums, experiential, active learning methods and practical work with other students.
3. Gain a grounding in the theoretical base of counselling and group work.
4. Increase their understanding of the development of young people personally, socially and emotionally.
5. Explore the ethical and professional aspects of working with children and adolescents in schools and other settings
Personal Development Group
The course programme includes an experiential group run by an external facilitator and therapist. This group aims to develop the emotional understanding and personal growth of participants and will give course members an opportunity to reflect on personal experience in a group setting.
Personal Therapy
In addition course members are required to complete a minimum of 40 hours of self –funded personal therapy during the course of the diploma year.
Programme Structure
The diploma comprises three core units:
Working through the therapeutic relationship and developing counselling skills: Practicum and theory sessions.
Communication through Images: the use of the creative arts in counselling and affective education
Working with and Understanding Groups
Who is this course aimed at?
The diploma is designed for those who work with young people in educational or other settings who have either satisfactorily completed the Introduction to Child and Adolescent Counselling Skills (60-hour PAES course) or have an equivalent qualification in counselling and psychotherapy.
Award: PDES (120 credits)
How is it assessed? Submission of 2 x 4000 and 1 x 8000 word assignments
Cost: £3750 (Home/ EU fee status), £9375 (Overseas fee status)
When is it available? The course is taught over a full academic year (one intake only). Students must study for all of the following dates. 21/09/17 - 19/10/17, 02/11/17 - 30/11/17, 11/01/18 - 08/02/18, 22/02/18 - 22/03/18, 26/04/18 - 24/05/18, 07/06/18 - 05/07/18 (held weekly on a Thursday 9.30am – 5pm over three ten week terms)
Who is teaching it? Carol Holliday (Course Director), Fiona Peacock and Clair Lewoski
Method of study: Face to face at the Faculty of Education.
How to apply: Please fill in the standard application form available on the applications page.
The deadline for applications is 30th April. Please note we cannot accept applications after the application deadline.
Entry qualifications: The programme is designed for those who work with young people in educational or other settings who have either satisfactorily completed the Introduction to Child and Adolescent Counselling Skills (60-hour course) or have an equivalent qualification.
Applicants must be able to demonstrate:
a knowledge and use of basic counselling skills and theory
the capacity for self-reflection and self-awareness
the potential to develop a therapeutic relationship
the capacity to undertake academic study at Postgraduate level
the capacity to receive and work with feedback
the capacity to work with others
an awareness of emotion and sufficient robustness to undertake the programme
enthusiasm for and commitment to learning
If selected, interviews will take place with the course team (usually in May/ June) when further information about the requirements of the course and the expected demands will be given. Tutors have a limited capacity to engage in pre-interview discussions and we are unable to give feedback after interview.
Further Information is available in the counselling booklet, although please refer to the website for latest fees information.
Any course queries should be directed to ppd@educ.cam.ac.uk or 01223 767731