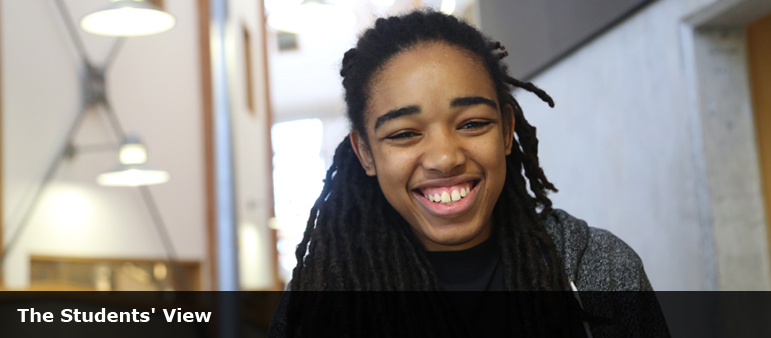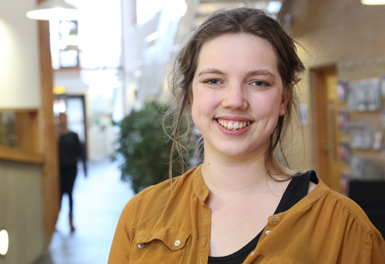 Olivia
The broad nature of the course is simultaneously the most daunting and exhilarating thing about it.

One week you might be looking at the History of The Victorian Classroom, and the next writing a philosophical analysis of the Government's most recent Higher Education Green Paper. Analysing the philosophical motivations behind Jo Johnson's words in the most recent one was particularly satisfying.

The range of supervisors that comes with the range of areas covered under the education umbrella is wonderful. Each gives you so many different perspectives on your writing style. In a term I feel I've been guided into being able to write like a critic, linguist, philosopher and psychologist. My writing style is still in its infancy in each case, but I have the confidence I am being taught by teachers who will assist me in optimising each skill to the highest level throughout the degree. There is so much attention to detail here - which is great.

I see it as a world class degree that keeps open employment opportunities in politics, the arts and many cultural fields.

If university is meant to open rather than close your mind then this is the course to do that. As one of a small group of mature students on the degree I'd say I feel immensely stimulated by its content.
---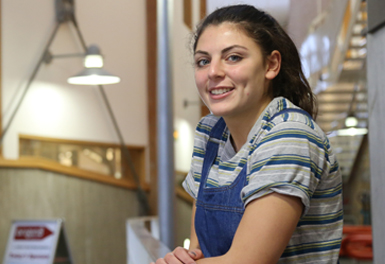 Juliette
I'd recommend it to both school leavers and anyone coming back into education after a break in study.
I chose Cambridge because I wanted to be in an environment where I would be surrounded by ambitious, driven and interesting people - everyone at Cambridge works very hard but plays hard too.
The unique supervision system allows you to really get to grips with the content of the course, and have a relationship with academics who specialise in the field - an opportunity you don't get elsewhere.
I really enjoy the diversity and breadth of what we study, and the flexibility within each module to focus on what you want to learn about.
This course is unique in terms of the amount and range of content on offer. The lecturers have a real knack of personalising the lectures and seminars in an engaging and interactive way.
If you are thinking of applying to Cambridge to study Education I would say go for it! Take the time to enjoy researching and really looking into the diversity of this course. You will love it.