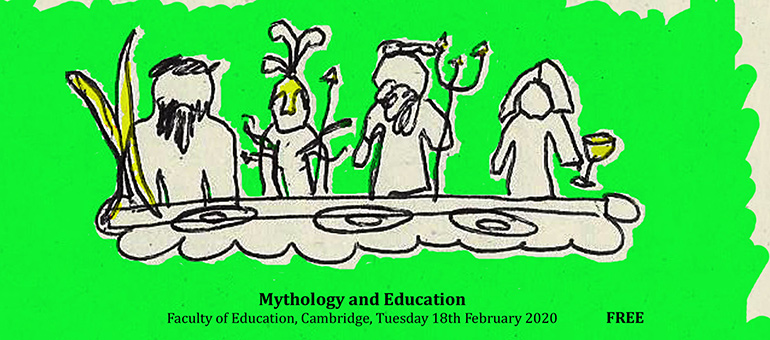 Mythology and Education 2020
Description
Greco-Roman mythology is used widely and imaginatively in teaching and outreach activities, from Early Years to Higher Education. This event, a follow-up to 2017's Mythology and Education: History and Practice, is an opportunity to analyse the pedagogical benefits and pitfalls of teaching mythology and to share and explore effective practices and innovation within the field. Join us for a one-day workshop featuring presentations and discussions from academics, teachers, museum specialists, the Cambridge Schools Latin Project, and more. All welcome!
Mythology and Education 2020 Poster
When and where
Tuesday | 18 February | 2020
10.00am - 4.00pm
Donald Mcyntyre Building (DMB) | Room TBC
Faculty of Education, University of Cambridge
About the organisers
This event is being organised in association with the interdisciplinary and transcontinental project Our Mythical Childhood, the international research cluster The Past for the Present, and with the support of the Centre for Research in Children's Literature Cambridge.
Programme of events
For further information please visit our full programme of events.
Registration
This event is free of charge but registration on Eventbrite is essential.
Contact
Please contact Dr Sonya Nevin sonya.nevin@roehampton.ac.uk) with any queries.