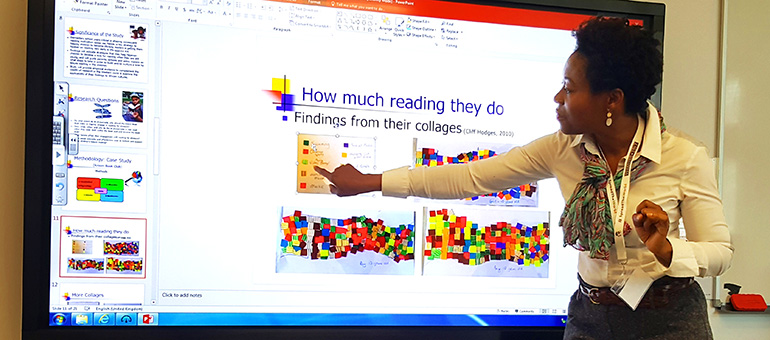 Thank you all for your contributions at Kaleidoscope Conference 2017.
We are happy to announce the winner of the award for best oral presentation.
The majority of votes from our online voting system went to Ms Isang Awah and her presentation titled Reading for pleasure in Nigeria: An in-depth case study of the reading habits of a small group of 9-12-year-olds in Nigeria.
Isang is carrying out PhD research on how much reading for pleasure a group of 9-12-year-olds in a book club in Nigeria does. Her study sheds light on how, why, and what the children read, and the factors that affect their engagement with reading for pleasure. Its purpose is to guide parents and schools on how they can build or strengthen social networks, affordances and opportunities that encourage and support children's leisure reading at home and at school.
Congratulations, Isang, and thank you for sharing your research with us!
Thank you all for voting and we hope to see you at Kaleidoscope 2018.