Towards One Thousand Constructions: Rethinking the learner's understanding of lexis and grammar
Susan Hunston is Professor of English Language at the University of Birmingham, where she has worked for the last twenty years. She previously held posts at the National University of Singapore and the University of Surrey and before that taught English as a Second Language and English for Academic Purposes. She carries out research in corpus linguistics and discourse analysis, in particular investigating academic discourse and the language of evaluation. She is the author of Corpora in Applied Linguistics (CUP, 2002) and Corpus Approaches to Evaluation (Routledge, 2011) and numerous articles.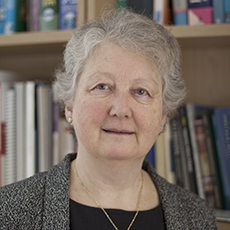 Abstract
Corpus Linguistics has a tradition of research into the patterning of lexis, inspired by Sinclair (1991) and with examples including Hoey's work on Lexical Priming, Hanks' work on Corpus Pattern Analysis, and Francis et al's work on Pattern Grammar. The challenge in making this work relevant to learners is to strike a balance between specificity – each word has unique characteristics – and generalizability; that is, between lexis and grammar. Meanwhile, Construction Grammar proposes a model of language that is driven by both lexis and pattern. Constructions exist at all levels of generality, some of them overlapping with the units identified by corpus research, a coincidence exploited by, for example, Ellis, Roemer and O'Donnell (2016) in their work on language development. This paper will propose an alignment between the groups of words identified in the Pattern Grammar research on the one hand, and constructions on the other hand, leading to the potential identification of one thousand constructions that are relevant to learners. Some examples of these constructions (not one thousand!) and how they can be identified are given, and the relevance of this to reference materials for learners is discussed.