---
The service has been truly excellent, with all the staff going an extra mile in helping with library searches, finding articles or books whilst you dash off to lectures and being hugely supportive & friendly throughout!(PGCE Student)
Welcome to your Education Library
The Education Library Team are experienced, professionally qualified, friendly and keen to work in collaboration with staff to facilitate teaching and research in the Faculty.
We are passionate about providing a specialist Education information service tailored to the Faculty's needs. We carefully curate a collection of both physical (approx. 58,000 items) & digital material on education and related fields which aims to reflect the past, present and future needs of the Faculty. We also have collections of children's fiction, psychological tests, educational resources (including reading schemes), and an educational archive which incorporates research projects and papers by past and present academic staff.
We also deliver research skills sessions scheduled in liaison with academic & administrative staff, embedded in programmes and tailored to the academic requirements of the course. These can cover all, or just some, of the following: identifying, searching for, managing, storing and keeping up to date with information in the digital age.
---
More than just a room of books
The Faculty Library is more than a room of books, we offer a complete library service to Undergraduate, PGCE, Research students and academic staff. Much of the information about the services for students can be found on the Library Moodle but additional support can also be found on our LibGuides websites.
---
Library guides websites
Cambridge LibGuides offer addtional information, support and guidance to both academic/research staff and our undergraduate community.
---
Library services Moodle
Faculty students should use the Library Moodle (VLE) site which contains essential information to support their courses and research. It acts as an Education portal to electronic resources, providing 24/7 access to digital scholarly information tailored to individual course needs.
---
We are social @edfaclib
Our most active social media channel is Twitter and we send the occassional Instagram. We also have an extensive collection of boards on Pinterest displaying new books.
You can speak to us anytime by emailing library@educ.ac.uk
---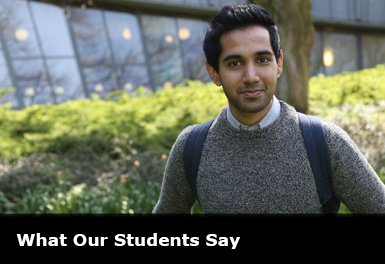 What our students say
"I find the library facilities to be fantastic and the staff extremely friendly & helpful. This is much appreciated when studying part-time and combining a masters study with full-time work." (Masters Student)
"Librarians are so helpful! Really good communication via texts and emails with recall service...Very useful to have one-on-one sessions on searching for journals...always friendly and helpful!" (Undergraduate Student)
---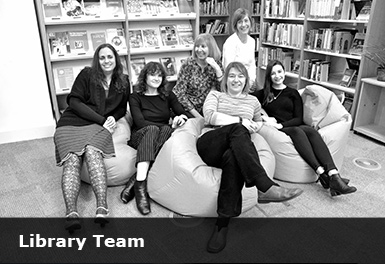 Our Library team
The friendly and professional Library team endeavour to help students make the most of both print and electronic material by providing a service which is specifically tailored to the needs of each course via the local Virtual Learning Environment (Moodle VLE).
Orientation and online research skills sessions particularly designed to meet the needs of each student group are run by the Library staff, and students are actively encouraged to ask for help whenever and as often as they need it.
The Library Team prides itself in going the extra mile to help students and aims to ensure their experience of studying at the Faculty of Education is as enriching and fruitful as possible.
---