A vibrant network dedicated to leadership, learning and their inter-connection.
Leadership. Learning. Two ideas at the heart of education. Both are complex, open to widely differing interpretations and the subject of continuing debate among academics, policymakers and practitioners. The LfL network is concerned with both concepts and particularly with their connection, seeking to understand and share knowledge about leadership in education that supports learning.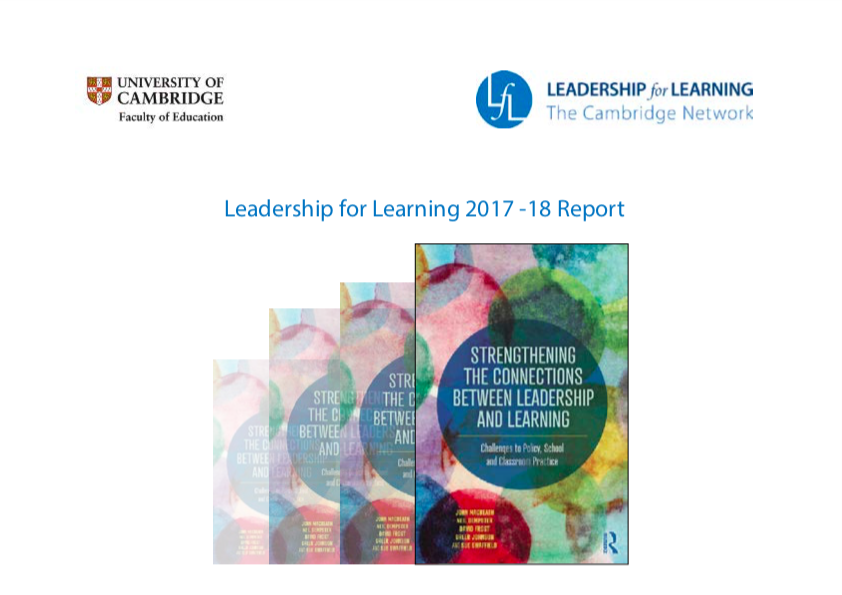 Our Annual Reports offer an overview of our recent work and current focus and reach. Read our most recent report online or download as a PDF.
Learn about us and our principles and framework, the team behind LfL, our Current Collaborations, Publications (including our own series InForm), our Resources, and also opportunities for Visiting and Studying with us.
Events carries details of our seminars and conferences.
Projects introduces our current portfolio and also contains a rich archive of resources from past programmes.
Join us to become part of the network and keep in touch via our regular newsletters. Connect with us on Twitter at @LfLCambridge
.
---
Events
Webinar: Self-Policing or Self-Improving?: Analysing Peer Reviews Between Schools in England Through the Lens of Isomorphism, with Professor Toby Greany
20th January 2021, 5.30pm - 6.30pm GMT
Peer reviews have become increasingly common in recent years. They generally involve staff from at least one other school in reviewing practice in a host school and feeding back their findings. Drawing on two recent studies (Greany and Higham; 2018; Greany, 2018) Toby will analyse examples and explore how far these reflect the three forms of isomorphism (coercive, mimetic and normative) identified by DiMaggio and Powell (1983). Overall his evidence supports DiMaggio and Powell's conclusion that organisational homogenisation is not necessarily associated with improved performance except where it is combined with wider processes of professional learning for all staff. Toby will be discussing these findings in relation to recent developments in the English school system as well as wider debates on quality, accountability, homogenisation, improvement and innovation in contemporary school systems.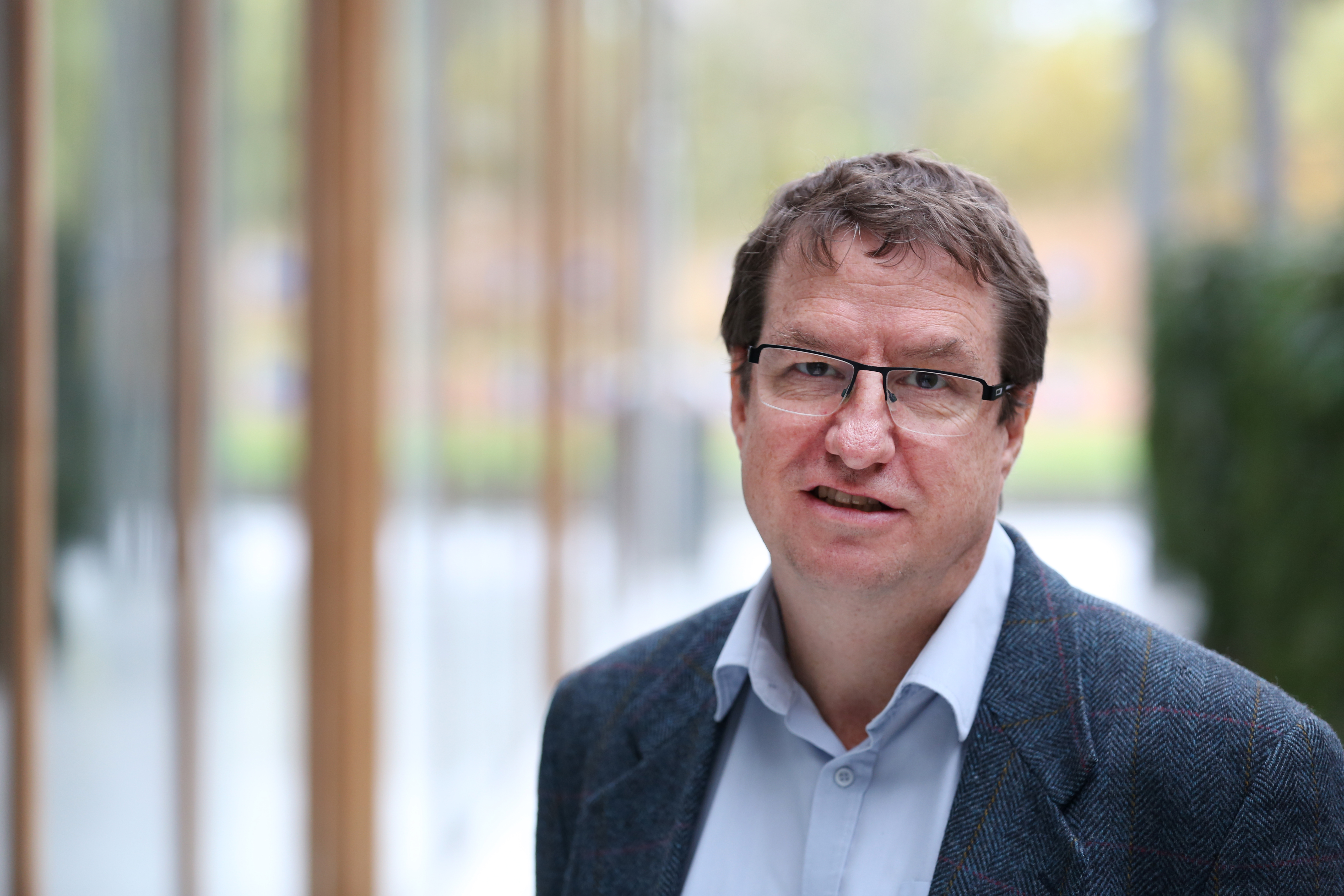 Toby is Professor of Education and Convener of the Centre for Research in Education Leadership and Management (CRELM) at the University of Nottingham. His previous roles include Professor of Leadership and Innovation at the UCL Institute of Education, Executive Director – Leadership Development at the National College for School Leadership (NCSL) and Special Adviser to the Education and Skills Select Committee. Toby's research is focused on understanding the ways in which educational policy and practice interact and the roles of system governance, leadership agency and evidence in this process. His Nuffield-funded research into England's 'self-improving school-led system' reforms was described by the Observer as "a seminal analysis" (30.6.18). His most recent book – School Leadership and Education System Reform, Bloomsbury, 2017 – was co-edited with Professor Peter Earley. He has extensive international experience and has advised the OECD, EU and ministries in several countries on issues relating to educational leadership.
Please register on Eventbrite for a free ticket to attend. The Zoom link to join the webinar will be emailed to all registered attendees a day before the event.
Details of other recent events.
---
New Publications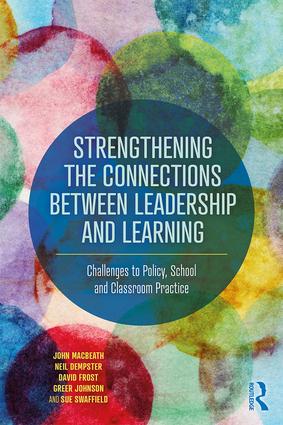 Strengthening the Connections between Leadership and Learning
By John MacBeath, Neil Dempster, David Frost, Greer Johnson, Sue Swaffield
Examining a decade of research and practice, this book makes the case for a radical reappraisal of leadership, learning and their interrelationship in educational policy. Discussing whether policy direction is progressively constraining the professionalism and initiative of teachers and school leaders, it challenges conventional understanding and argues the case for thinking differently about the way to lead learning.
It is an essential read for postgraduate students, especially those in leadership in education, as well as for teachers and policymakers in schools.
Read more here, and find this book on Routledge.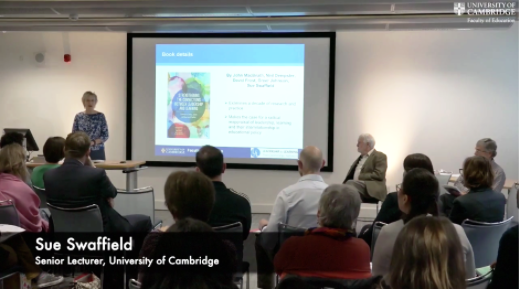 We were thrilled to see so many of you and meet some new members at the book launch! If you couldn't join us in person, or would like to re-visit this interesting event, you can now watch the film footage online.
.
InForm 19 - Teacher Leadership: a tragedy in five parts?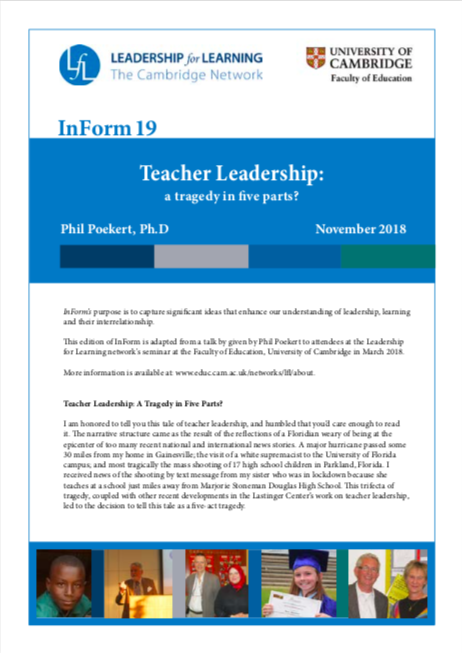 The development and practice of teacher leadership is directly aided and inhibited by the conditions for learning that exist within a school setting and the policy context in which it operates.
This latest InForm is adapted from a talk given by Phil Poekert to attendees at the Leadership for Learning network's seminar. This seminar drew on the creation of the Teacher Leadership for School Improvement graduate degree program at the University of Florida and the subsequent theoretical model for teacher leadership development that emerged from its implementation in contexts across the State. Noting that external support from a university and philanthropy were key facilitators, the seminar entertained the question: "if external support seems necessary, what hope do we have of institutionalizing teacher leadership within schools?"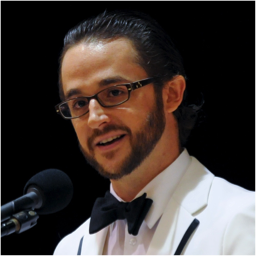 Phil Poekert is the Director of the University of Florida Lastinger Center for Learning. His research focuses on the development of teacher leadership and the impact of collaborative professional development on teaching quality.
You can read this InForm online or download as a PDF.
---
LfL Seminars - A Good Educational Read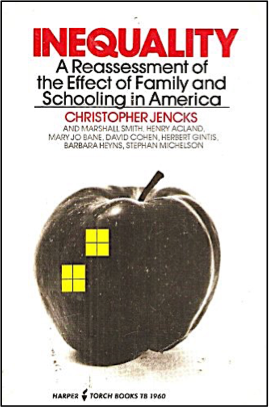 A unique opportunity to discover inspirational reads chosen by distinguished professors.
LfL Resources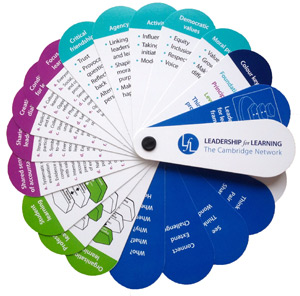 The LfL Fan
Discover the LfL Fan featuring the key principles and elements of the LfL framework on a series of petals.
Read more about the LfL Fan.