Returning to work during COVID 19
Please also visit the updated Coronavirus (COVID-19) guidance measures for teaching and learning at the Faculty of Education.
RETURN TO BUILDINGS | MICHAELMAS TERM 2020
This guidance applies to members of staff who, prior to lockdown, had an allocated office / desk space. If you have joined the Faculty as a member of staff since lockdown, you may not have been allocated a desk space yet. We would ask therefore that you continue to work from home until we have had chance to make appropriate arrangements, at which point we will contact you.
Thank you for your patience.
---
Background
This guidance refers to the Donald McIntyre Building (DMB). The Science Education Centre (SEC) is open to certain staff. Restrictions apply. If you have a specific query about the SEC, please email returntobuildings@educ.ac.uk. Please note Trumpington House is closed until further notice.
If your return includes the Mary Allan Building (MAB) please use the following link to access Homerton's guidance:
Arranging your return
You should only return to the building if you feel it is safe for you to do so. If you prefer to work from home, please continue to do so.
Before returning to work you must complete a risk assessment form. In completing the form, you should discuss any issues / concerns with your Line Manager / PI / Programme Lead. Your risk assessment form must then be signed by yourself and your manager and sent to returntobuildings@educ.ac.uk
Once any outstanding issues have been resolved, you may have access to the building using your normal photo ID card for entry.
The University has also designed a personal toolkit, for returning to the workplace, which you may complete with your manager if you wish.
Returning to work personal toolkit
Building opening hours
From 14th September 2020 DMB will be open from 06:30 to 19:00hrs
Please note that opening hours are subject to change at short notice, according to circumstances. You will be informed if this is the case.
Moving around DMB
Enter by the front door
Exit via the rear door

Main staircase is for ascending only

Side staircases are for descending only

Keep left when moving through the building and maintain 2 metres (2M) distance from other people wherever possible

Only use the lift if it is essential for you to do so.
Only one person should use the lift at any one time

Fans must not be used in any rooms
Social distancing / PPE
Please adhere to the 2M rule. In circumstances where this is not possible, you must wear a face covering.
Additionally, all staff, students and visitors are required to wear a face covering at all times in communal areas. These include: Reception; the Street; stairways; bridges; eating and social areas; washroom.
Staff may request PPE e.g. face masks, face shields from facilities@educ.cam.ac.uk
Hand Sanitising units
Please use the hand sanitising units on arrival and when departing the building. Wash your hands regularly especially before/after eating/drinking or using the toilet. Hand sanitisers are located around DMB as follows:
Main Entrance
Rear Entrance
Library Entrance
PGCE Office
Higher Degrees Office
Finance Office
Social Area
All Washrooms
Washrooms
We advise a maximum of two people in a washroom at any given time.
The hand driers have been decommissioned; please use the paper hand towels provided.
Social area / cafeteria eating area / kitchenettes
There is reduced seating in the social area / cafeteria area.
You are asked please to sanitise hand-touch points after using shared kitchen equipment. Cleaning materials are available for you to do this. Please note that all shared cutlery has been removed and you must bring your own and take this away.
Classrooms
Classrooms are not available during Michaelmas Term and until further notice.
Please do not enter any of the classrooms – if you do, you may compromise the health and safety status of the building. We envisage two exceptions to this:
If a member of staff wishes to use a classroom in order to make an advance recording of a teaching session, or to live stream a solo-delivered one. If you wish to book a classroom for this reason, you should email your request to rooms

@

educ.ac.uk. In making a request, please allow enough time to discuss your requirements with the Facilities Manager and the IT Manager.


The Faculty is generally asking all staff to carry out face-to-face supervisions and meetings with students online as much as possible, but in a small number of case-specific instances a member of staff may feel it is necessary to invite a student into the building to meet in person. If this is the case and you do not feel that this can safely take place in your office, you should email your request to rooms

@

educ.ac.uk. In making a request, please allow enough time to discuss your requirements with the Facilities Manager. Please note that you must adhere to Government guidelines regulating the maximum number of people allowed to meet. These guidelines may vary as the national situation evolves.
If you have invited a student(s) to visit one of the Faculty buildings, please remind students that information for their visit is available on the relevant course Moodle site. This information will be updated from time to time, therefore before each visit to the building they must read this information and comply with all the requirements.

The following space is available in a limited capacity until further notice:
1S4 – PC Room (8 Workstations Only)
The following spaces/services are not available until further notice:
1S5 and 1S7 computers
Meeting Rooms 2S9 and 2S10
Cafeteria
Hot desks – the University prohibits hot desking
Shared offices
Members of staff who share an office space are asked to agree amongst themselves arrangements which meet the safe working requirements, for example an agreed rota of use of shared space / working from home.
---
IT Support
Issues with desktop or laptop computers
If you come into the building and have an issue with your desktop or laptop – you must:
email IT-Support

@

educ.ac.uk and a member of the team will remotely connect to the machine to assist.
Wireless (WiFi) connectivity issue
If your issue is wireless connectivity and you do not have access to the internet you can:
use a desktop machines available in 1S4 and 1S5 to email it-support

@

educ.ac.uk
Computer hardware issues
If your issue is hardware, e.g. Keyboard or Mouse error and a replacement is required – we will arrange a delivery of a replacement unit to a safe space.
Please do not come to the IT or AV Offices or report this to the Reception team.
---
Library
There is no physical access to the Library for staff and students until further notice. However, there is a wealth of electronic resources, plus guidance and support available 24/7 on the Library Moodle site.
---
Additional Information for staff
The University has recently launched a SharePoint site, which provides information on the University's recovery process alongside all COVID-19 related guidance. It is a useful reference point that provides a wealth of information and is continuously updated and so we do encourage all staff to take the time to log-in using their CrsID Raven account. The site can be accessed via the following link: https://universityofcambridgecloud.sharepoint.com/sites/COVIDRecovery/
What to do if you have symptoms
If you have symptoms of coronavirus (Covid-19), you must self-isolate at home for at least ten days from when the symptoms started. Whilst at home, we advise you to refrain from work in order to support your recovery. You should not, under any circumstance, enter University buildings.
If you develop symptoms whilst at work, you should inform your manager, leave work immediately and:
avoid touching anything, and wash your hands regularly
cough or sneeze into a tissue and put it in a bin, or if you do not have tissues, cough and sneeze into the crook of your elbow
use a separate bathroom from others if possible
avoid using public transport to travel home, if possible
Under Government guidelines, you should also ask for a test online or phone to arrange a test by calling 119. As a University or College member of staff with symptoms, you also have access to a dedicated testing service offered in partnership with Addenbrookes Hospital. Please find further information, about testing at Addenbrookes.
Useful links
---
Working and teaching from home
Please note that the University has published its policy on recording lectures and teaching materials. The Faculty of Education Faculty Board adds the following information.
Use of recorded lectures and teaching materials
Recordings of lectures and interactive teaching and teaching materials will not be used by the Faculty of Education other than for the course or courses for which the recordings or materials were created unless the person responsible for creating the relevant recording or teaching materials expressly consents to such use.
Publishing and re-use of recordings and teaching materials
Recordings and teaching materials will not be made available to students or otherwise used by the Faculty of Education in any academic year other than the academic year for which the recording or materials were created unless the lecturer expressly consents to such reuse.
Withdrawing lecturer consent to use recorded teaching
The Faculty of Education will withdraw recordings from use in University teaching upon being notified by the lecturer that they have withdrawn consent (whether in the context of industrial action or otherwise) for the use in University teaching of the relevant recording. Should consent be withdrawn in this way, the Faculty would subsequently reinstate such recordings for use in University teaching only if the person concerned subsequently reinstated their consent.
Further technical assistance for staff and students working/teaching from home
The following information offers some assistance to staff and students working and teaching from home or remote location. This includes:
We hope you find this useful and informative, for futher help and information please contact it-support@educ.cam.ac.uk
---
Setting up Virtual Private Network (VPN)
Setting up VPN allows you to access your Research, Workgroup and Own drives as if you were at your computer in the faculty building.
The following information and tools are provided so you can set up a Virtual Private Network (VPN) connection to the Faculty of Education from your home computer or laptop.
Tools and Guidance for Windows PC/Laptop users
Please download the Education-Remote-Working-VPN.zip file (Raven required)
Unzip/Extract the contents to a location on your PC/laptop
Open the VPN App guidance and help for Windows PC.pdf and follow the instructions.
The zip file contains the VPN App guidance and help for Windows pdf file, a useful Remote Connection for Windows users help video along with the necessary scripts to automate most of the set-up procedures so you can connect to your Research (R:), Workgroup (W:) and Own (O:) drives.
Tools and Guidance for MacOS (Macbook/iMac) users
Download the Education-mac-remote-working-vpn.zip file (Raven required)
Unzip/Extract the contents to a location on your mac desktop
Open the VPN App guidance and help for Mac.pdf and follow the instructions.
The zip file contains the VPN App guidance and help for Mac pdf file, a useful Remote Connection for Mac users help video along with the necessary steps to connect to your Research (R:), Workgroup (W:) and Own (O:) drives.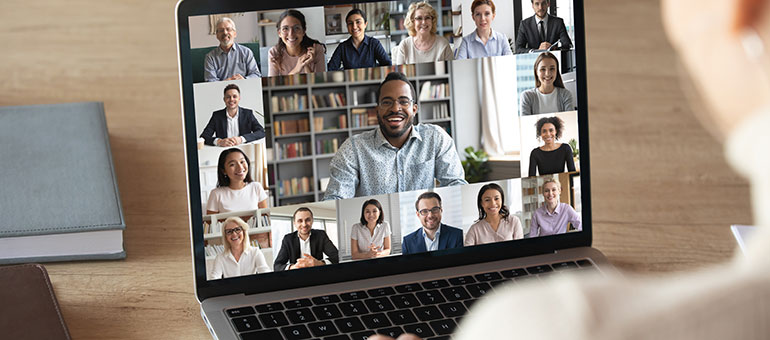 Video Conferencing - A guide to the different platforms
Video Conferencing Comparisons
Using Panopto - Deliver lectures from a remote location
You can use the Panopto desktop recorder to create online educational videos in order to deliver teaching remotely. The video is recorded on your computer and automatically uploaded to Panopto, where you can review and edit it before publishing it to a Moodle course. This document is an edited and shortened version of the official documentation available via the official Cambridge Panopto Pages.