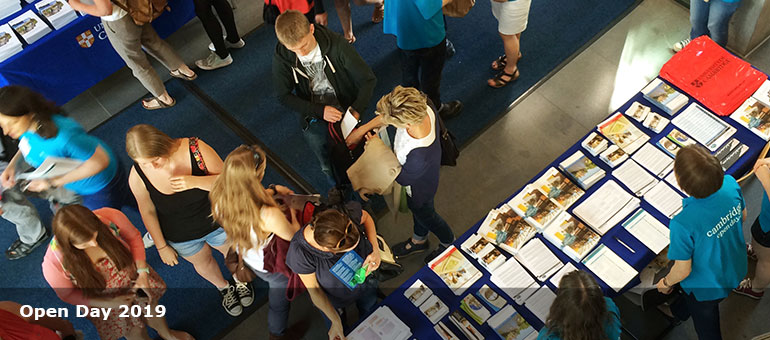 PGCE and Postgraduate Open Day 2019
The Open Day for students interested in coming to Cambridge to study on a postgraduate course (including our PGCE course) will be on Friday 1 November 2019.
Further details will be posted here in due course
Booking details
Due to high demand, registration for this event is essential. Please refer to the main page for the University of Cambridge Postgraduate Open Day for information on registration.
Getting to the Faculty
The Faculty is a short bus ride from the centre of Cambridge. If you are attending the central University events at the University Centre before visiting the Faculty, you can catch the blue Universal bus from the junction of Mill Lane and Trumpington street which is a 2 minute walk from the University Centre. If you produce your graduate open day ticket when getting on the bus your journey will cost just £1.
You should get on the bus that is heading in the direction of Addenbrookes hospital and get off at the second stop along Brooklands Avenue. Keep walking to the top of Brooklands Avenue, turn right onto Hills Road and the Faculty is a 5 minute walk on the right hand side of the road, just passed Hills Road Sixth Form College.