Position/Status
Associate Professor in Psychology and Education

Chief Scientist Nesta
E-mail Address
jlg53@cam.ac.uk
Research group webpage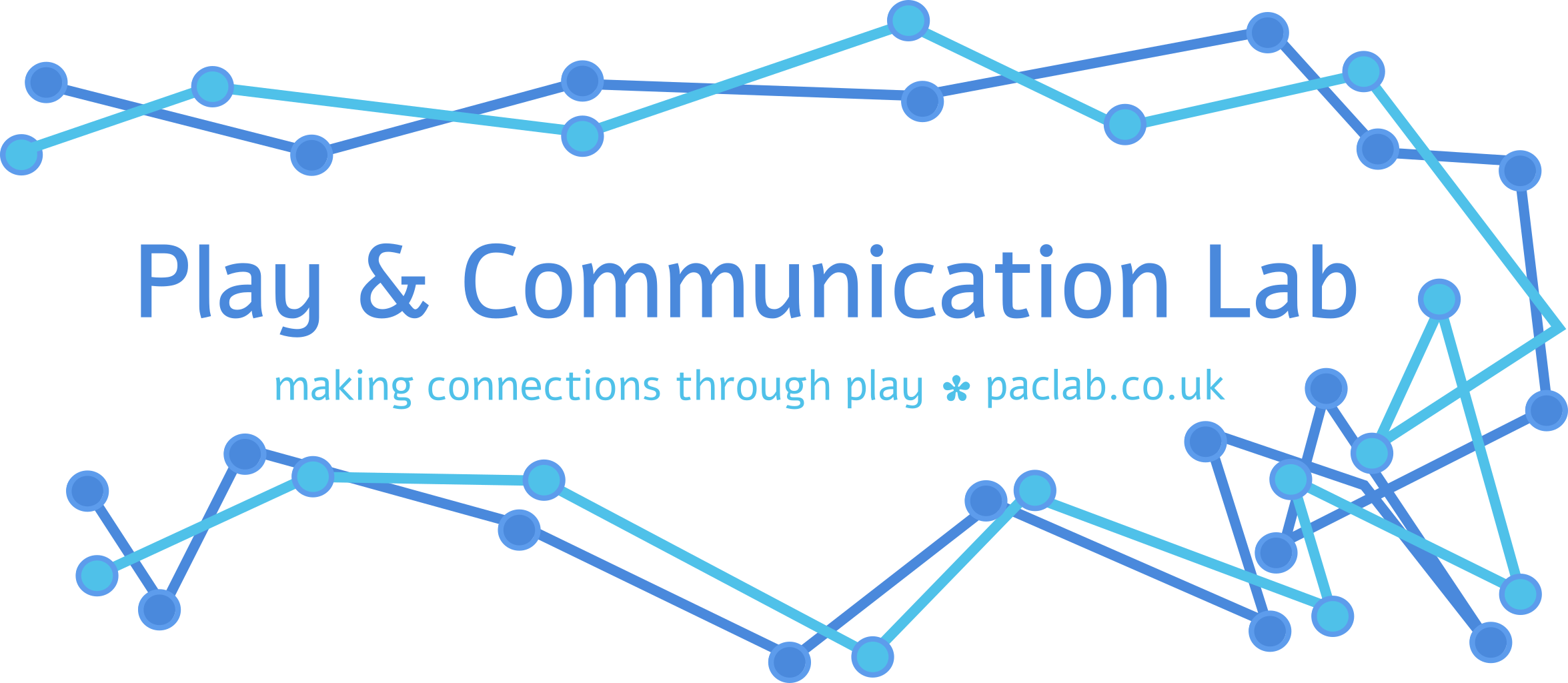 Telephone
+ 44 (0) 1223 767734
Qualifications
PhD, School of Psychological Sciences, University of Manchester
MRes, School of Psychological Sciences, University of Manchester
BSc (Hons), School of Psychological Sciences, University of Manchester
Membership of Professional Bodies/Associations
Certified Member of the Royal College of Speech and Language Therapists (Registration number: RC0019276)
Chartered Psychologist, British Psychological Society (Registration number: 556405)
Health and Care Professions Council (Registration number: SL24189)
---

Profile
Jenny's research interests lie in the interplay between linguistic and social development from childhood through to adolescence. She studied at University of Manchester where she gained a BSc (Hons) in Speech and Language Therapy, before going on to win ESRC/MRC funding to complete a Master of Research in Psychology followed by a PhD. After her PhD, Jenny went on to do post-doctoral research in child and adolescent mental health in the Department of Developmental Psychiatry, University of Cambridge.
Jenny held a lectureship in Developmental Language and Communication Disorders at the University of East Anglia for one year before coming to the University of Cambridge Faculty of Education as a University Lecturer in Psychology and Education in November 2014.
Jenny is a qualified Speech and Language Therapist and, although she has focused her career mainly on research, she has maintained her clinical registration specialising in assessment and treatment of complex language disorders and autism spectrum conditions.
Academic Area/Links
---

Research Topics
Jenny's research expertise is in the area of autism and developmental language disorders and their impact on mental health and social relationships in childhood. Specific research interests are as follows:
Play as a context for studying and promoting child development (especially on school/nursery playgrounds)
Social impact and cognitive underpinnings of specific language impairments, pragmatic language impairments and autism
Development of non-literal language comprehension and pragmatic language development
Peer relationships in middle childhood
Links between emotional development and language development
School-based interventions for children with additional language and behavioural needs
Managing developmental delay in bilingual/multilingual children
Decision-making in the allocation of resources to meet additional educational needs
Evidence-based policy for social issues
Current Research Project(s)
2017-2019 - ESRC Secondary Data Analysis Initiative: Using genetic and environmental risks to understand variation in social, emotional, and educational outcomes in individuals with language impairments. Principal Investigator Dr. Umar Toseeb. Co-Investigators Dr. Jenny Gibson and Dr. Diane Newbury.
2016-2020 Arts & Humanities Research Council: 'Multilingualism: Empowering Individuals and Transforming Societies'. PI Prof Wendy Bennett, total grant £4 million. Strand 6, co-PIs Bak, Gibson, Katsos, 'Multilingualism and cognition: implications for motivation, health and well-being'. Strand budget: £530,000
2016-2017 ESRC Impact Acceleration Award, £ 18,907, App-based Language Assessment for use by Parents and Professionals, Co-Investigator Dr. Jenny Gibson with Dr. Napoleon Katsos as PI.
2016-2017 ESRC Transformative Research Grant, £ 245,717, Hi-tech Observation of Children's Playground Social Communication Trajectories, Principal Investigator Dr. Jenny Gibson co-investigators Prof. Steve Hailes, Prof. David Skuse

2015-2018 LEGO Foundation Research Grant, Understanding Children's Relationships with Peers through Play. Principal investigator Dr. Jenny Gibson, co-investigator Dr. Elian Fink
---
Prospective PhD Applications - paused
Jenny is not accepting any PhD applications for 2022/2023 entry.
---

Teaching
Postgraduate

PhD supervisor/advisor
MPhil in Psychology and Education Route Co-ordinator
MPhil / MEd supervisor
MPhil/MEd (Psychology and Education) project supervision
MPhil (Educational Research)

Undergraduate

Education Tripos

Language, Communication and Literacy
Social and emotional development
---

Principal and Recent Publications
Play
Zhao, Y. V., & Gibson, J. L. (2022). Solitary symbolic play, object substitution and peer role play skills at age 3 predict different aspects of age 7 structural language abilities in a matched sample of autistic and non-autistic children. Autism & Developmental Language Impairments. https://doi.org/10.1177/23969415211063822

Rao, Z. and Gibson, J. L. (2021). You Pretend, I Laugh: Associations between Dyadic Pretend Play and Children's Display of Positive Emotions. Frontiers in Psychology, section Developmental Psychology. https://doi.org/10.3389/fpsyg.2021.669767
Gibson, J. L., Pritchard, E., & de Lemos, C. (2021). Play-based interventions to support social and communication development in autistic children aged 2–8 years: A scoping review. Autism & Developmental Language Impairments. https://doi.org/10.1177/23969415211015840
Fink, E, Mareva, S, Gibson, JL. (2020) Dispositional playfulness in young children: A cross‐sectional and longitudinal examination of the psychometric properties of a new child self‐reported playfulness scale and associations with social behaviour. Inf Child Dev. 2020; e2181. https://doi.org/10.1002/icd.2181
Gibson, J. L., Fink, E., Torres, P. E., Browne, W. V. and Mareva, S. (2019). Making sense of social pretense: The effect of the dyad, sex and language ability in a large observational study of children's behaviors in a social pretend play context. Soc. Dev.. Accepted Author Manuscript. https://doi.org/10.1111/sode.12420
Jorge C.C., Atzmueller M., Heravi B.M., Gibson J.L., de Sá C.R., Rossetti R.J.F. (2019) Mining Exceptional Social Behaviour. In: Moura Oliveira P., Novais P., Reis L. (eds) Progress in Artificial Intelligence. EPIA 2019. Lecture Notes in Computer Science, vol 11805. Springer, Cham https://doi.org/10.1007/978-3-030-30244-3_38
Rao, Z. and Gibson, J. L. (2019). The Role of Pretend Play in Supporting Young Children's Emotional Development. In: The SAGE Handbook of Developmental Psychology and Early Childhood Education, pp 63
Moreno, A., Poppe, R., Gibson, J. L., & Heylen, D. (2019). Automated and unobtrusive measurement of physical activity in an interactive playground. International Journal of Human-Computer Studies. Volume 129, September 2019, Pages 55-63. https://doi.org/10.1016/j.ijhcs.2019.03.010

McNamara, L., Gibson, J., Lodewyk, K., Spadafora, N., & Lakman, Y. (2018). Enjoyment and belonging at recess: A mixed-methods study of children's views of recess and responses to a recess intervention. Journal of Contemporary Issues in Education, 13(2), pp. 37-54

Ellefson, M, R., Baker, S. T. & Gibson, J. L. (2018) Lessons for Successful Cognitive Developmental Science in Educational Settings: The Case of Executive Functions, Journal of Cognition and Development, DOI: 10.1080/15248372.2018.1551219
Francis, G., Farr, W., Mareva, S. and Gibson, J. L. (2018). Do Tangible User Interfaces promote social behaviour during free play? A comparison of autistic and typically-developing children playing with passive and digital construction toys. Research in Autism Spectrum Disorders. https://doi.org/10.1016/j.rasd.2018.08.005
Rao, Z. and Gibson, J. L. (2018). Motivations for Emotional Expression and Emotion Regulation Strategies in Chinese School-Aged Children. Motivation and Emotion. https://doi.org/10.1007/s11031-018-9740-0

Fink E., Browne, W., Hughes, C. and Gibson J. L. (2018). Using a "child's‐eye view" of social success to understand the importance of school readiness at the transition to formal schooling. Social Development. https://doi.org/10.1111/sode.12323

Heravi, B*., Gibson, J. L.*, Hailes, S., & Skuse, D. Playground Social Interaction Analysis using Bespoke Wearable Sensors for Tracking and Motion Capture. Proceedings of ACM Movement and Computing June 2018 (MOCO'18). *co-1st authors. https://doi.org/10.1145/3212721.3212818

Gibson, J.L., Cornell, M. & Gill, T. (2017). A Systematic Review of Research into the Impact of Loose Parts Play on Children's Cognitive, Social and Emotional Development. School Mental Health. https://doi.org/10.1007/s12310-017-9220-9
Gibson, J., Hussain, J., Holsgrove, S., Adams, C. and Green, J. (2011). Quantifying children's playground peer interaction skills: Development of the Manchester Inventory for Playground Observation. Research in Developmental Disabilities, 32(6), 2458-2466.
Language and communication development & disorders
Forrest, C., Gibson, J. L. and St Clair, M. C. (2021). Social functioning as a mediator between Developmental Language Disorder (DLD) and emotional problems in adolescents. International Journal of Environmental and Public Health. http://dx.doi.org/10.3390/ijerph18031221
Gibson, J. L., Newbury, D. F., Durkin, K., Pickles, A., Conti-Ramsden, G. & Toseeb, U. (2020). Pathways from the early language and communication environment to literacy outcomes at the end of primary school; the roles of language development and social development. Oxford Review of Education, https://doi.org/10.1080/03054985.2020.1824902

Janik Blaskova, L., & Gibson, J. L. (2021). Reviewing the link between language abilities and peer relations in children with developmental language disorder: The importance of children's own perspectives. Autism & Developmental Language Impairments. https://doi.org/10.1177/23969415211021515
Howard, K., Gibson, J. & Katsos, N. (2020) Parental Perceptions and Decisions Regarding Maintaining Bilingualism in Autism. J Autism Dev Disord. https://doi.org/10.1007/s10803-020-04528-x
St Clair, M. C., Forrest, C. Yew, S. G. K., and Gibson, J. L. (2019) Early risk factors and emotional difficulties in children at risk of Developmental Language Disorder: A Population cohort study. Journal of Speech, Language and Hearing Research. https://doi.org/10.1044/2018_JSLHR-L-18-0061
Newbury, D., Gibson, J. L., Conti-Ramsden, G., Andrew, P., Kevin, D., & Toseeb, U. (2019). Using polygenic profiles to predict variation in language and psychosocial outcomes in early and middle childhood. Journal of Speech, Language, and Hearing Research. https://doi.org/10.1044/2019_JSLHR-L-19-0001
Gibson, J. L. and St Clair, M. C. (in press). Assessing pragmatic competence in developmental disorders. In: De Gruyer Mouton handbook of Developmental and Clinical Pragmatics.
Kašćelan, D., Katsos, N. and Gibson, J. L. (in press) Relations between bilingualism and autistic-like traits in a general population sample of primary school children. Journal of Autism and Developmental Disorders
Howard, K. B., Katsos, N. and Gibson, J. L. (2019) The school experiences of bilingual children on the autism spectrum: An interpretative phenomenological analysis. Research in Developmental Disabilities. Volume 87, April 2019, Pages 9-20. https://doi.org/10.1016/j.ridd.2019.01.008
Howard, K., Katsos, N., & Gibson, J. (2019). Using interpretative phenomenological analysis in autism research. Autism. https://doi.org/10.1177/1362361318823902
Forrest, C., Gibson, J. L., Halligan, S, and St Clair, M. (2018). A longitudinal analysis of early language difficulty and peer problems on later emotional difficulties in adolescence: Evidence from the Millennium Cohort Study. Autism & Developmental Language Impairments https://doi.org/10.1177/2396941518795392
Uljarevic, M., Katsos, N., Hudry, K. and Gibson, J. (2016). Practitioner Review: Multilingualism and Neurodevelopmental disorders - an overview of recent research and discussion of clinical implications. Journal of Child Psychology and Psychiatry, doi:10.1111/jcpp.1259
van Harmelen, A.-L., Gibson J.L., St Clair, M.C., Owens, M., Brodbeck, J., Dunn, V., et al. (2016) Friendships and Family Support Reduce Subsequent Depressive Symptoms in At-Risk Adolescents. PLoS ONE 11(5): e0153715. doi:10.1371/journal.pone.0153715
Gibson, J., Kelvin, R. and Goodyer, I. (2015). A call for greater transparency in health policy development. Observations from an analysis of Child and Adolescent Mental Health policy. Evidence and Policy Journal, 11(1):7-18.

Gibson, J., Adams, C., Lockton, E. and Green, J. (2013). Social communication disorder outside autism? A diagnostic classification approach to delineating pragmatic language impairment, high functioning autism and specific language impairment. Journal of Child Psychology and Psychiatry, 54, 1186-1197.