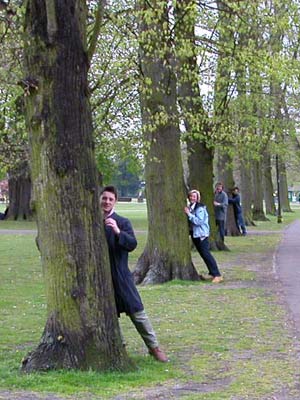 The Cambridge Eco-Behaviours Research Group is an interdisciplinary research group on environmental education and energy-saving behaviours in young people.
The research group is being led by Dr Hilary Cremin from the Faculty of Education, Dr David Reiner and Dr Michael Pollitt from the Judge Business School as well as Dr Michelle Baddeley from the Faculty of Economics.
Dr Pablo Souto and Dr Elpida Makrygianni joined the team in October 2012 as research associates to work with schools and key stakeholders on a pilot study for developing and writing a wider bid.
This pilot study is a first step to generate a large-scale longitudinal study of environmental behaviours and energy-saving attitudes amongst young people as they move from dependence to responsible for energy bills.
The main objective is to better understand the role of education as well as other factors in this transition process, making recommendations for social and education policy concerning young people in order to promote sustainable behaviour.
Aim and Objectives of Group
Key aims and objectives of the research group include:
To better understand how and why young people make environmental decisions following them in their transition from school into tertiary education and to the workplace or unemployment.
To investigate the role of education as well as other factors that may influence sustainable behaviours in this transition process.
To gather the evidence to make recommendations to policy and practice from promoting sustainable behaviours.
If you have questions, suggestions or would like further information about our research group, you can contact us:
Email: ecobehaviours@educ.cam.ac.uk
Twitter @CEBRGnews
Facebook CEBRG Cambridge