PGCE 2019 off to flying start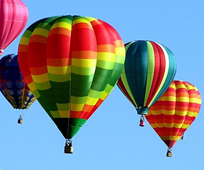 Monday 4 November
Having battled through rigorous interviews over the last 12 months, yet another exceptional cohort has embarked upon the
Secondary and Primary PGCE courses
, comprising many of the very best new entrants to the teaching profession in this country.
They arrive alongside new course managers (
Mark Winterbottom
and
Shawn Bullock
) leading the secondary PGCE team.
Jane Warwick
and
John-Mark Winstanley
extend their fantastic leadership of the primary PGCE team into another year. And we're also delighted to welcome
Tabitha Millett
(Art and Design – a former Cambridge PGCE student) and
Daniel Moulin-Stozek
(Religious Studies) to the secondary PGCE team while
Kate Rigby
has already made a valuable contribution to the primary team.
Since September, our trainees have been cutting their teeth in school, gradually building up their teaching in a personalised programme with their excellent school-based mentors. The level of commitment of those mentors was described by external examiners as
'almost unique within PGCE courses nationally'
.
On both primary and secondary courses, alongside and integral to their school development, Professional Studies is well underway, with trainees learning how to
'Teach without Disruption'
from
Roland Chaplain
and getting stuck into behaviour for learning workshops.
And in subject studies on the
secondary PGCE
, our trainees have been thinking, and thinking hard, about teaching and learning in their subjects. From speed-dating workshops to a classroom crime scene, from inclusive design to engaging learners in Latin through video, and from whole class composing to preparing exhibitions of art work, our trainees have been very busy indeed. And that's without even thinking about skateboards, lungs, and explosions in science, or the link between pie charts and trigonometry in maths!
On the
PGCE Primary
course, trainees have been getting to grips with understanding how children learn and the diversity of the primary curriculum, exploring the different teaching and learning approaches and practical ideas for each subject: making maps in geography, clay models in art, recreating the last supper in RE, designing pop-up books in DT, getting to grips with coding and programming in IT, launching rockets in science, teaching ball handling skills in PE, developing knowledge of children's literature, reading comprehension and phonics in English.
All that and inspirational speakers -
Dame Alison Peacock
, the CEO of the Chartered College of Teaching, on
'Why teaching is the best profession in the world'
and
Morag Styles
, the first
Professor of Children's Poetry
for a poetry at teatime event.
So, with the first few weeks of the PGCE term complete, our trainees head into the second half of term, ready to work hard and think hard in Faculty and in school. We look forward to finding out what happens next!
Share this story

Play Well - Hopscotch Project featured in new Wellcome exhibition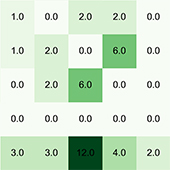 Thursday 24 October
Play Well - a new exhibition from The Wellcome Collection
opens on Thursday 24th October. The exhibition features the work of
Dr Jenny Gibson
from the
PEDAL Centre
while working on the
ESRC
funded HOPSCOTCH
(Hi-Tech Observation of Playground Social Communication Trajectories in Children)
Project investigating children's social interactions on the school playground using sensors that track position and movement. The research team on the project included Dr Jenny Gibson (Principle Investigator),
Prof Stephen Hailes
and
Prof David Skuse
(Co-Investigators) from University College London (UCL) and Dr Behzad Heravi (postdoctoral researcher).
The exhibition displays some of the hardware; 3D printed housing to make the sensors wearable, printed circuit board with accelerometer, Global Navigation Satellite System (GNSS) antenna and a visualisation of the data.
Share this story

Young women writers celebrated at BBC Awards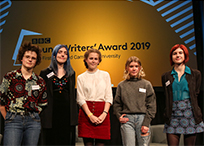 Thursday 24 October
October saw the collaboration between the
BBC
and
University of Cambridge
alongside charity organisation
First Story
for the
Young Writers' Award 2019
which was broadcast live on
BBC Radio 4 Front Row
and featured on
BBC Radio 1 Life Hacks
. Representing the University and Faculty of Education,
Elizabeth Rawlinson-Mills
, University Lecturer in English and Education and Subject Lecturer for
PGCE Secondary English
spent the day with the shortlisted young writers. We caught up with Elizabeth and asked about her involvement, what the Young Writers' Awards mean to her and to the young people and their families.
The shortlisted writers for the Young Writers' Award had a whole day at the BBC before the awards ceremony. During the morning, they spent some time in a studio, creating radio sound effects and working with an actor reading from Virginia Woolf's A Room of One's Own. Elizabeth commented,
"This was an apt text choice because, not for the first time – and like the adult award – the Young Writers' Award had an all-female shortlist this year"
.
Later in the day,
Dr Sarah Dillon
from the Faculty of English and Elizabeth led a mini seminar. This gave the young writers an opportunity to talk through Woolf's ideas about the conditions in which women's writing can flourish, and to discuss the radical structure and style of Woolf's prose. Elizabeth says,
"Unsurprisingly, given the wonderful qualities of their own writing, the young people impressed both of us with their insight and sensitivity in this conversation".
Virginia Woolf was passionate about enabling access for women to education, as well as to the kinds of privileged spaces of protection from everyday household worries that enable creativity to flourish. Elizabeth reflects,
"As a woman academic in the midst of the complex balancing act entailed by our commitments to research, teaching, homes and children, and aware of the gender pay gap in academia, it's easy to feel acutely how far we are, as a society, from some aspects of Woolf's idyllic visions. It was heartening to hear these young women's conviction that their gender constitutes no limit on their voices and their writing"
.
Sarah and Elizabeth enjoyed a chance to talk more informally with the shortlisted young people and their families, about their writing, their future hopes and plans, and about
university applications and admissions
.
"Several of them spoke warmly of the role of individual teachers in prompting them to pursue their ambition to write, to practise self-discipline in establishing effective writing habits, and to submit their work to competitions such as the BBC Young Writers' Award"
. As the Subject Lecturer on the Secondary English PGCE, Elizabeth spends a lot of time telling the Faculty's PGCE students about their potential to influence people's lives, she adds,
"it was wonderful to have in front of me such inspiring examples of these positive teacher influences"
.
Elizabeth also speaks passionately about being a champion of young writers, the benefits of the competition and why it's important for the University to support initiatives like the Young Writers' Award, "It's vital that aspiring young writers have outlets for their creativity. The research is clear that an authentic audience – somebody outside a classroom – has an inspiring and galvanising effect on developing writers, at all levels. Their work becomes more than a school exercise intended to develop technical skills and is transformed instead into a chance for their voice to be heard, sending the message that what young people have to say is valuable to, and valued by, society. Competitions like the BBC Young Writers' Award provide such opportunities for writers to share their work – and in the case of the shortlisted authors, whose stories are recorded by professional actors and distributed via BBC Radio 1, BBC Radio 4 and the BBC website – with an extraordinarily wide audience. But they do more than this. By requiring young writers to comply with a particular set of rules – in this instance, the formal constraint of length – a competition like this challenges a writer to develop her or his craft. We know that creativity flourishes when it comes up against new tests and limits. The high standard of the writing in the BBC Young Writers' Award is the result of talented and hard-working young people honing their craft in the encounter with a new set of formal requirements. That is why it is so important that the University supports such initiatives by working in partnership with the BBC, and alongside First Story, a charity dedicated to supporting the voices of young people growing up in disadvantaged communities around the UK". She adds, "I have no doubt we'll be seeing the names of some of this years shortlisted writers again as they develop. It's exciting to be involved in a competition which both celebrates and promotes this development".
Elizabeth Rawlinson-Mills
is the Subject Lecturer for PGCE Secondary English. Find out more about our PGCE courses and
outstanding (Ofsted) teacher education
at the
Faculty of Education
, University of Cambridge.
Share this story

Bridging the gap between theory and practice in a complex world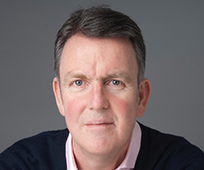 Wednesday 2 October
The pursuit of education, learning and research at the highest international levels of excellence is part of our core mission. Yet the application of ideas in a world increasingly defined by distraction is an increasing challenge. A recent industry award for a Cambridge doctoral student addressed this issue.
Faculty of Education EdD student
Barry Rogers
won a gold award for excellence at the
2019 Brandon Hall Group Human Capital Management [HCM] Awards for Excellence
. The award, in the
Best Results of a Learning Program
category, was a joint submission with a leading European multinational company. It is based around Barry's research on developing a visualisation tool for practicing post-program learning commitments in the workplace. The results were highly encouraging in terms of day-to-day impact and evaluation – a significant challenge for both theory and practice in the field. The learning program is part of the company's ongoing strategy to redefine its relationship with wider society in an increasingly challenging and complex world.
On winning the award Barry said "I am delighted with this (award). It is a form of validation from industry peers who appreciate the nuance and messiness of putting knowledge to work in practice. It also comes at a time when the academic field surrounding the 'transfer' of knowledge is at a crossroads. Hopefully this research can contribute in some small way to moving that debate forward".
A Brandon Hall Excellence Award is fiercely competitive in the field of learning. It attracts entrants from leading corporations around the world, as well as mid-market and smaller firms. This year submissions were received from 25 industries in over 30 countries. Now entering its 26th year, the Excellence Awards are the most prestigious awards program in the industry and are often referred to as the academy awards for their field.
The awards cover a range of categories including Learning and Development, Talent Management, Leadership Development, Talent Acquisition, Workforce Management and HR, Sales Performance and Corporate Initiatives.
Elaine Wilson, University Senior Lecturer in Education and EdD Programme Manager at the Faculty of Education commented 'For me this award displays the potential of the EdD to extend Cambridge's reach into diverse fields education and learning. It provided the necessary rigor and relevance to explore grounded, creative approaches to real-world problems that have day-to-day impact across a wide range of settings. It also plays to what we do best at Cambridge - providing a nurturing environment that facilitate rich interdisciplinary connections, something many institutions talk about but few can deliver on'.

Awards are evaluated by a panel of experienced, independent industry experts, analysts and executives based upon the following criteria: fit the need, design of the program, functionality, innovation and overall measurable benefits. See the winners in all categories

Excellence Awards winners will be recognised at Brandon Hall Group's HCM Excellence Conference in the USA on February 4-6, 2020.

---
News Archive
Looking for something in the news you can't see here?
See earlier news
.