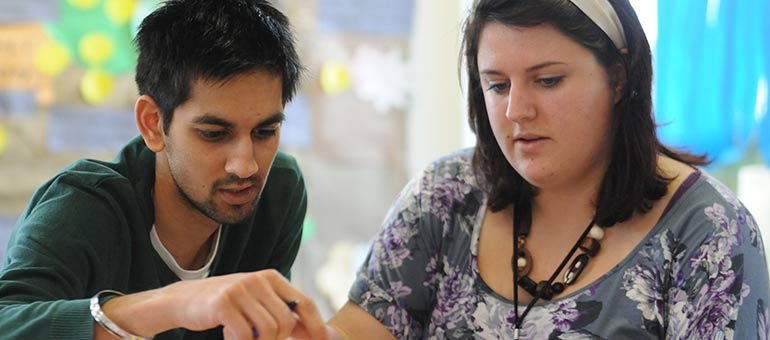 I HIGHLY recommend the Cambridge course. It isn't surprising to hear Cambridge is the number one provider of PGCE initial teacher training and is outstanding according to Ofsted. This is because they have some of the most knowledgeable people in the profession and get the balance of research/theory and practical experience spot on. The seminars and lectures were amazing - very interactive and inspirational.
(former trainee)
---
The University of Cambridge Faculty of Education offers PGCE courses to graduates wishing to train to teach in primary or secondary schools. The courses are taught in partnership with local schools with trainees spending 120 days of the course working with teachers and children across the East Anglia region and 60 days based at the Faculty. We aim to create a lively mix of trainees, from different backgrounds, cultures and parts of the country.
We provide high quality courses in every age-range and our courses were rated as outstanding in all areas by OFSTED in their last inspection. Our trainees are always in demand from headteachers and many of our ex-trainees go on to positions of school leadership very quickly. We consistently receive outstanding feedback from our trainees on course evaluations.
---
Who are our courses for?
We look to recruit:
those in their final year at university
those with higher degrees
mature applicants who have decided to become teachers after a period in another occupation or a career break
To find out more about our Courses
Please use our menu to navigate to the age group you want to teach (Early Primary, General Primary or Secondary) and to find out how to apply.
For further information about our courses, please consult our Frequently Asked Questions (FAQs) or our course specification.
For further information about teaching please see UCAS Teacher Training and the National College for Teaching and Leadership..