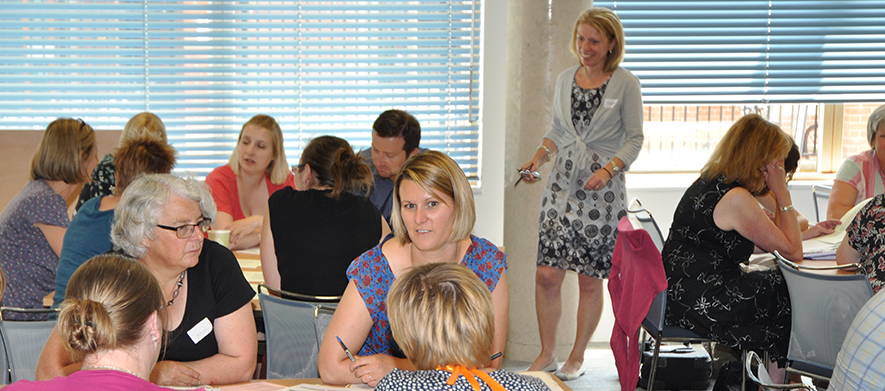 The Faculty's PPD programme can be used as part of a progression route to the Cambridge part-time Masters (MEd) or the EdD. The programme offers the opportunity to gain highly regarded qualifications which enable recently qualified or experienced practitioners, curriculum leaders and senior managers to update and upgrade their skills, advance their careers and support development of practice in schools. Groups of teachers from one or more schools may wish to work collaboratively on a development project. Those teachers who wish to write up their work in a way that addresses the criteria of the PPD awards may register for the programme and work with a supervisor to achieve a PPD award. Please note that as a PPD student you will be a member of the Faculty of Education with access to all Faculty services such as library membership and IT support. Successful completion of our PPD programme entitles students to a University of Cambridge award. You will not though, have College membership, nor therefore do you pay a College fee. Use of some central university facilities may be restricted (for example sports clubs).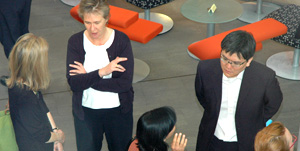 If you continue to our Masters programme, you will at that point be admitted to the central university, through the college system, as a full member of the university. You will also then be required to pay a college fee.
Who joins the programme?
The programme offers academic study that is practice focused and professionally relevant. It is aimed at professionals working with children and young people in schools and other settings. It attracts a large number of teachers but also attracts others who may not have QTS but who contribute to the education and development of young people. Participants work with a supervisor to design and undertake a small scale project aimed at researching or developing practice. Some opt to work with others in a small research community or development group and others opt to work more independently with a supervisor. Central to the programme is a belief in the importance of empowering teachers to link effectively theory, research and practice. For testimonials from students who have recently studied on our PPD programme please go to Student Profiles.
Support for research methods and project design
As part of our commitment to ensuring that our PPD courses meet the demand that good practice should be 'evidence based' we are including in our PPD courses an introduction to research methods, designed to support PPD enquiry into classroom and school based topics. The course is online, so no attendance is required, and you will have a supervisor to work with you on this aspect of your research. The course will be tailored to meet your research needs, and the materials which include video interviews with internationally renowned Cambridge researchers, are both accessible and comprehensive.
About our Awards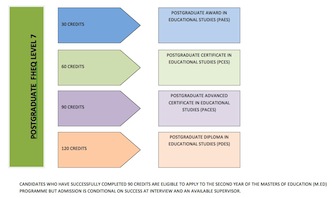 Applicants for the programme will be asked to attend an admissions interview to establish what they wish to achieve from the programme and to allow us to tailor make a route which suits their personal and professional needs. Programme participants accumulate credits by either attending short courses or by working one-to-one with a supervisor. Students are required to submit assignments of between 4,000-16,000 words and can choose when to exit the programme and realise the credit they have gained. The following awards are available.
A detailed representation of the awards is available to download.
The programme leads to full University of Cambridge qualifications which are accredited by the University under the nationally recognised Credit Accumulation and Transfer Scheme (CATS). The programme is classified as postgraduate and is at FHEQ Level 7. FHEQ signifies the framework for higher education qualifications in England, Wales and Northern Ireland.