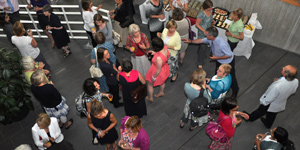 People in the Faculty
The Profiles in this area of the site show the research interests and teaching activities of staff at the Faculty.
Doctoral students and their completed theses
For a full, quick reference guide to all our staff contact details, please go to our Staff Contact List.
For the University LookUp service visit www.ucs.cam.ac.uk/lookup/.
Senior Leadership Team


Director of ITT and UG Programmes
Director, International Initiatives

Kate Allen
Secretary of
the Faculty