Tim Everton (1951-2011)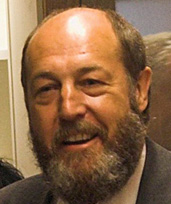 A memorial event for Tim Everton was held on Sunday 3rd July, at 12 Noon. The occasion began with a small memorial event in the Faculty of Education, and was followed by a buffet lunch reception at Homerton College. Many colleagues attended to show their appreciation of Tim's contribution as Head of Faculty (2001-06) and as Deputy Principal and Senior Tutor of Homerton College and to meet with Val and Tim's daughters.
At the event a plaque was unveiled, commemorating the Faculty Library now being renamed as the Tim Everton Library. Also a book of recollection and remembrance was presented to Val and the family.

Tim Everton became the first Dean of Educational Studies in the University of Cambridge Faculty of Education in August 2001, following the convergence between the University's School of Education and the research and teaching activities of Homerton College. He succeeded Professor Donald McIntyre as Head of the new Faculty, and led it with distinction and vision through its formative years. Tim was a strategic thinker and a superb manager, who commanded respect throughout the University for his energy, his fair-mindedness and his ability to take tough decisions with grace and care. In October 2006, he resigned to pursue a new career in pub management, a dream had nurtured from his student days onwards.
Born on 28 March 1951, Tim attended Queen Mary's Grammar School, Walsall, winning an Open Exhibition in Mathematics at Keble College Oxford in 1970. After a brief period as a Research Assistant at the University of Aston, he took up mathematics teaching posts, first in Walsall and then in Shrewsbury. Following a Masters degree at the University of Keele, Tim began a career in teacher education, as Lecturer in Mathematics Education at the New University of Ulster, subsequently moving to the Leicester School of Education in 1983. Here Tim revitalised the Mathematics Education programme, and as Head of the University's large initial teacher education PGCE course, he played a central role in developing the highly innovative Leicester Partnership Scheme, which saw the university tutor share the teaching and its evaluation with the student and the school mentor, thereby connecting this activity with the lifelong professional development of teachers and the process of school improvement.
At Leicester, Tim honed his leadership skills. As Head of the PGCE and a member of the School's senior management team, he encouraged vigorous debate and insisted on collective responsibility. He played rugby for the local Aylestone Athletic club until the age of 40, took part in the fiercely contested University inter-departmental cricket cup, where his contribution was largely motivational, and gained an encyclopaedic knowledge of the local hostelries in the city and surrounding countryside.
Tim's immense energy and enthusiasm, his leadership and innovative talent, inevitably brought him to the attention of others, and in 1992 he was appointed as Deputy Principal of Homerton College, Cambridge, becoming a founding Fellow of the reconstituted College in 2001 and Emeritus Fellow in 2007. Tim was a natural foil to the new Homerton Principal, Kate Pretty, as they brought together Kate's experience and insights of the University and Tim's extensive knowledge of teacher education. Together, they worked dynamically to re-establish Homerton's reputation as one of the leading teacher education institutions nationally, to develop closer links with the University, and to establish the College as an outstanding centre of educational research. As a team, they provided strong leadership and a consistency of purpose which enabled colleagues to find a balance between research and teaching without threatening their confidence or self-esteem. Tim's efforts were central in helping Homerton emerge as a leading national provider of teacher education, with outstanding Ofsted grades, and he forged a close working relationship with Donald McIntyre, then the Head of the University's School of Education.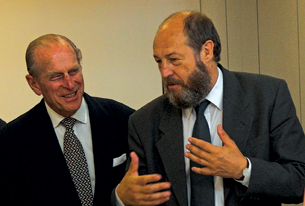 Negotiations with the University presented many challenges for the College, but Tim faced them with patience, resilience and humour. His mathematical background allowed him to have an unrivalled grasp of the financial and planning aspects associated with convergence between the two institutions, and he forever kept his nerve and helped steer the School - College merger through to fruition. In 2001, all teacher education provision in Cambridge was merged in a new Faculty of Education, and Tim was a natural successor to Donald McIntyre as Head of Faculty. Bringing together different groups of staff, with different priorities, interests, eccentricities and talents, was no easy task but Tim addressed the task with enthusiasm and sensitivity, displaying an inner toughness and resilience which made him slow to anger. His natural authority and presence, his quick grasp of complex and multi-faceted issues, made him popular with students and colleagues alike, and in 2005, he led the move of the Faculty into splendid new buildings on the Hills Road site. Throughout his time as Head of Faculty, Tim worked assiduously to establish the reputation of the Faculty within the School of Humanities and Social Sciences and the wider University, and proved to be a shrewd, dedicated and inspirational advocate for education.
Tim's contribution to teacher education was widely acknowledged beyond the three different institutions in which he worked for over 25 years. He was Treasurer and member of the Executive Committee of UCET for a time, sat on national working parties and focus groups, and made a significant contribution to increasing the accessibility of A level Mathematics in the UK. His family life was a great source of strength when coping with difficult times at work. He met his wife, Val, when they were sixth formers and perhaps this experience led him to be very protective of his three daughters when they reached a similar age; indeed, on the occasion of one of their birthday parties, he donned his dinner jacket and insisted on acting as a bouncer at his own front door to ward off undesirable suitors.
Tim was an enormous presence in Cambridge teacher education for over 15 years; he continued as an education researcher despite his heavy administrative loads, on projects linked to developing the expertise of beginning teachers and exploring teachers' status. Tim was a calm, reflective presence; his love of real ales and red wine, his commitment to real rugby where forwards dominate and backs rarely see the ball, his commitment to his colleagues and his students, all combined to make him an enormously engaging and human educationalist.
Mike Younger March 2011