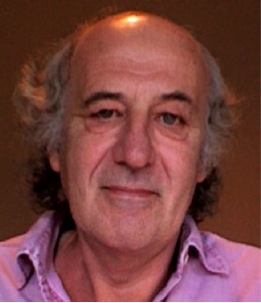 Ph.D. (Sociology), M.A. (Sociology of Education), Ac.Dip (Education), PGCE (Primary), B.Sc (Sociology), London University.
The Faculty has been informed that sadly Dr Rob Moore, who recently retired from his position as Senior Lecturer in Sociology of Education, died yesterday in hospital after a long period of illness. Rob joined Homerton College in 1987 as Senior Lecturer in Multi-cultural Education and Sociology of Education and in 2001 transferred to the University of Cambridge with convergence of the teaching and research activities of the then School of Education and those of Homerton College. He was elected a Fellow of Homerton College in 2003.
Rob will be greatly missed by his colleagues. He made an outstanding contribution to the reputation and success of sociology of education at Cambridge, earning an international reputation as an exceptional and original scholar for his work on the sociology of knowledge, social theory and the history of ideas. His extensive and acclaimed opus includes Education and Society (2004) and Towards a Sociology of Truth (2009) - works that reveal his extraordinary ability to elaborate the strength of classic social theory for the study of education, the contemporary epistemological challenges facing the social sciences, and the political challenges associated with social inequality and social mobility. His recent writings, which have marked out a new philosophical approach to the field, were brought together in a co-edited collection on Social Realism, Knowledge and the Sociology of Education (2010). Rob is perhaps best known for his superb sustained contribution to the development of Bernsteinian theory. He published Basil Bernstein: the thinker and the field in 2011, offering a provocative and challenging account of Bernstein's sociology of pedagogy, and securing his place as one of the most accomplished experts in a world wide network of Bernsteinian scholars. Rob's loss will be keenly felt across this global community, as he will be within the Faculty, where colleagues will be remembering the privilege and pleasures of daily contact with his generous, open and comradely personality as well as with the unfailing brilliance of his intellect.
Rob was a scholar who has shaped the field not just through his writing but also through his teaching. He was an admirable teacher - passionate, powerful and committed. He sustained generations of Cambridge sociology of education students on the undergraduate, graduate and doctoral programmes with a rich and nurturing intellectual diet. His teaching was the living expression of Rob's profound intellect, practical wisdom, genuine collegiality and respect for what is of true value. His excitement at reading a good essay, thesis or research article knew no bounds. He encouraged his students to strive for theoretical rigour, critical clarity and to have the courage to take on difficult, complex ideas. He was excellent company, a wonderful person to be around, always willing to listen and to learn from others and to fight for his field and for his ideas. Our sincere condolences go to his family and friends.