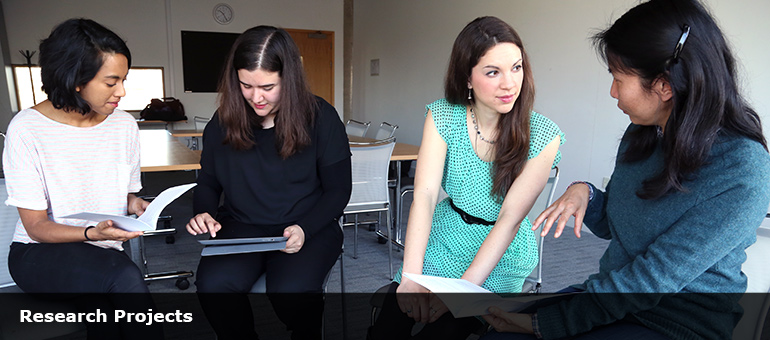 Our research projects are divided into these categories
1. Current and Recently Completed Research Projects
Current and Recently Completed Research Projects are listed chronologically with the most recently funded first and include:
Externally-funded projects
Personal Research Fellowships
Projects internally funded through the Transforming Practice Research Programme
2. Research Development Fund Grants Projects
Research Development Fund Grants Small internally-funded projects in the period to 2010.
Visitors may be interested also to visit our Research Networks information.
3. Completed Research and Evaluation