The majority of software for student use is available in the [MCS - Managed Cluster Service] computer rooms. However, students may also be eligible for certain software products at a reduced cost, from the University's Software Distribution service or via on-line education resellers: please see the links below. Note: this is only a sample list and do please see individual websites for eligibility, terms and conditions. (Prices and products may vary: correct as of 19-05-2017).
---
Dragon NaturallySpeaking Premium 15 /Windows - Staff/Student Personal Single Machine Licence: £183.65 + VAT
IBM SPSS 24 (Windows/Mac) – Research only Licence (annual): £10 + VAT
IBM SPSS 24 (MacOS X or Windows) – Undergraduate only licence (annual): FREE
MATLAB 2017A Windows/Linux/Mac OSX – Stand Alone Licence (Student only): FREE
Nuance PDF + Scan Suite (Windows) – Staff./Student Personal Single machine Licence: £74 + VAT
Nvivo 11 license for Mac & Windows - (Research only): £30 + VAT
---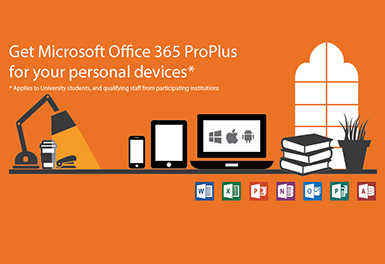 Office 365 ProPlus for Personal Devices
Install Office 365 ProPlus on your personal devices under the University's Microsoft EES Agreement - you're allowed up to 5 laptop/desktops, 5 tablets and 5 smartphones (15 installations in total). This agreement applies to University students, and qualifying staff from participating institutions.
---
Alternative Software Options
---