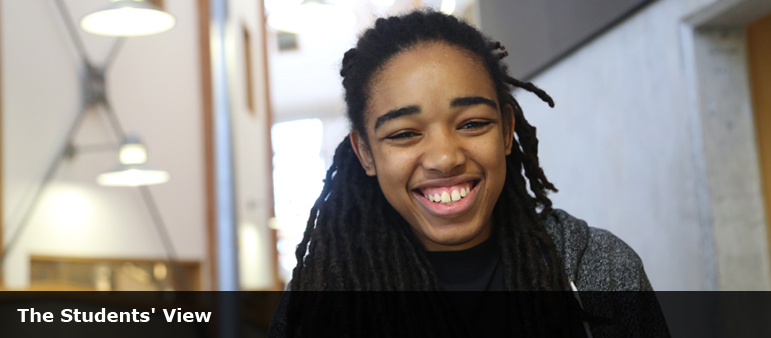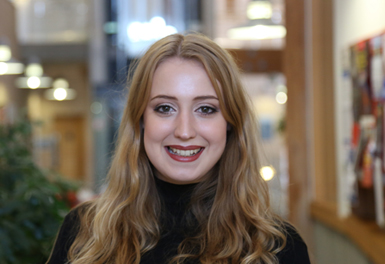 Mathilda
I chose to study at Cambridge because I wanted a university experience with a strong emphasis on academics but still be able to take up new hobbies and join lots of societies. Cambridge, as a university and a city, is incredibly vibrant and there are hundreds of things going on each week, which appealed to me greatly.
The Education faculty is one of the most progressive and forward-thinking faculties in Cambridge. Everyone is extremely welcoming and supportive, and the environment is especially conducive to learning – the Education library also often has cake!
I was looking for a degree that encompassed all of my favourite subjects, and this course was the only course I found that included everything I wanted as well as areas which I'd never tried before. The course is extremely diverse and so develops a great number of both academic and practical skills. It's also impossible to be bored when you're switching between philosophy one minute and drama or linguistics the next!
If you are thinking of applying, I'd say don't be put off by the rumours of mountains of work, stress and pressure! Although Cambridge is challenging, it's challenging in a good way, and the support system of tutors and supervisors means that you will get a great education while still being able to enjoy all that university has to offer. You will have time to get involved in whatever societies and activities that you want to, and doing something different is a great way to relax as well as meet people outside of your course and College.
After graduating, I think I'd like to go into broadcast journalism, but I also want to find out more about post-graduate courses in Drama therapy.
---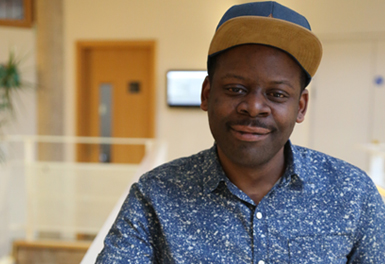 Niyi
I chose to apply to Cambridge quite simply because it was the course best suited for me. I researched Education courses at other universities but a lot of the courses were geared towards the vocational side of education. Whilst I indeed might want to become a teacher, I wanted to spend three years studying the history and the philosophy of education, which this course offered.
I think the department is unique at Cambridge because the focus really is on the students. The staff are passionate about their subject, but they are passionate about helping the students, too.
There is so much change happening, and conversations are being had in government at the moment about the future of the education system. The research and arguments are all out there, so if you are thinking of applying to study Education I would recommend familiarising yourself with these - they are very interesting!
---