しらす文庫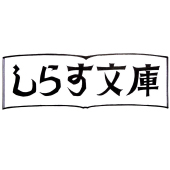 We meet every Saturday during term time to do literacy activities including reading Japanese books, story-telling, celebrating Japanese festivals, craft activities, physical exercise, lunch and cleaning time. Bunko time is operated in Japanese and children are welcome from 0 year-old with their parents. We value family literacy and wish the children to obtain Japanese values as well as to grow up as a responsible citizen, and to become independent readers of Japanese. Shirasu Bunko is run by voluntary parents and owns approx. 1,000 Japanese children's books as of May 2016.
Bunko means 'small library' in Japanese. Shirasu Bunko was named after Jiro Shirasu (1902 -1985) who studied at Clare College, Cambridge and later acted as a negotiator for GHQ after Japan's defeat in WWII. He was called the 'difficult Japanese' by GHQ. Shirasu also means 'a court of justice' in old Japanese where beautiful white pebbles covered the ground. We wish the children to encourage each other to become good readers and human beings as an old Chinese saying suggests that stones rub each other and become nice and round.
Shirasu Bunko is a Cambridge subsidiary of the International Children's Bunko Association.