Кембриджская русская школа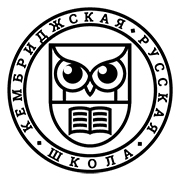 Cambridge Russian School is a long-established supplementary school based in Long Road Sixth Form College, with classes held every Saturday afternoon during term time.
We welcome children from 3 years upward as well as adults. In small classes of 5 to 12 pupils, organised according to their age and proficiency in Russian, children can learn to read, speak in Russian and write in Cyrillic letters. In addition to these subjects they can study in Russian: The World Around Us, Country Studies, Drama, Music, Art, Dance, Chess and Fun Maths. Our children take part in school competitions and in various international Russian language reading and writing contests.
We are a registered examination centre for GCSE and GCE (A-Level) exams. We run preparation courses and examination sessions at the school.
Our school also welcomes adults who would like to start learning Russian or improve their language skills.
Our friendly atmosphere will also provide you with a great opportunity to find Russian-speaking friends and enjoy socialising in Russian. Each term ends with a spectacular school production and a celebration for the whole school community.
If you are interested to learn more about our school, please visit our website: http://camrusschool.org.uk