Кембриджская русская академия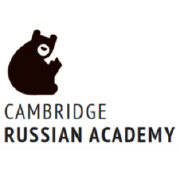 The mission of the Cambridge Russian Academy is to develop the love, interest and deep knowledge of Russian culture, literature and history in the students. The experienced, enthusiastic teachers, as well as small classes, give every student the opportunity to receive tailored support and reach their full potential. The parents value the school's warm and friendly atmosphere.
The school offers lessons in the best tradition of the Russian school system and employs modern teaching methods with carefully designed lesson structure. Language teaching is complemented by other subjects such as Cultural Studies, Russian History and Geography, Maths, Art, Dance and Drama. The school offers a variety of extra-curricular activities such as trips, festivals and events.
The school operates on Saturdays and offers classes for children and teenagers (Russian as mother tongue/ second native/ foreign language) as well as private lessons for students of all ages and abilities. CRA runs intensive preparation for Russian GSCE, A-level and IB delivered by the teachers-examiners, who are attuned to the requirements and approaches of the various examination boards.
The teachers have extensive expertise in raising bilingual children and can give advice to all parents interested.