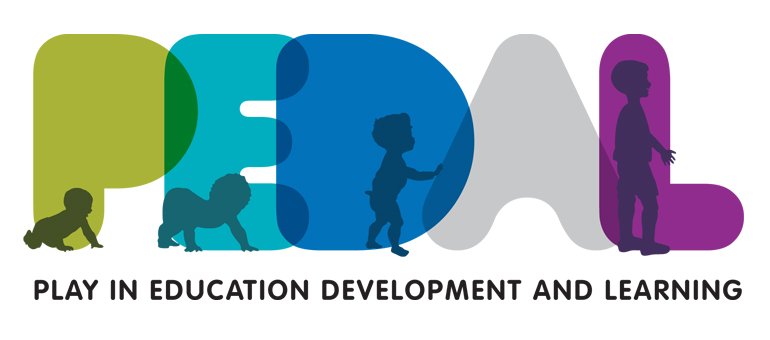 PEDAL – serious research about play
What is PEDAL?
PEDAL is located in the University of Cambridge's Faculty of Education, and was launched in October 2015 with funding from the LEGO Foundation. Our mission is to conduct academic research into the role of play in young children's education, development and learning to inform wider practice and policy.
Why research play?
Play is an integral part of a happy childhood. All children and most adults engage in playful activities, including physical play, play with objects, symbolic play, pretence play and games with rules. At the minimum, it is clear that play is enjoyed by its participants, and this alone indicates it has motivational value in relation to learning.
However, beyond this, little has been scientifically established about the possible benefits of human playfulness. While much has been written and said about play, it is currently an under-researched aspect of our development. There are many advocates of play, who claim that it enhances learning and has strong links to emotional well-being, mental health, creativity and social competence. As such, it may have the potential to significantly contribute to economic and cultural development.
Through our research, the role of play in children's education, development and learning will be more widely and beneficially understood by those involved in their care and education. New insights will inform effective evidence-based policy and practice – and will unlock a source of knowledge and inspiration that will improve children's lives around the world, whilst enhancing the prospects for economic and cultural development in developed and developing nations.
---
Building children's writing skills through learning through play
Below is a video about the Play, Learning and Narrative Skills (PLaNS) project conducted at the Faculty of Education by Dr David Whitebread (Principal Investigator) and Dr Marisol Basilio (Research Associate). The PLaNS project developed and evaluated an innovative approach to teaching narrative and writing skills in primary education through guided play. This approach gives children control over their learning process in a fun, hands-on and engaging way, while providing the necessary instructional support through the design of activities and explicit learning objectives. PLaNS was funded by the LEGO foundation.