A part-time doctorate designed for professionals committed to extending their understanding and improving practice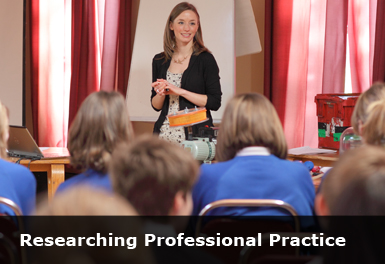 Researching Professional Practice
The part-time EdD is aimed at professional practitioners and those in related fields (e.g. policy, support or management), who are committed to extending their understanding and improving practice. For example in the current cohorts there are school leaders, teachers, health professionals, university lecturers and also the University of Cambridge Head of the Disability Resource Centre and the Director of Academic Development & Training for International Students. Through their research students seek to generate, develop and disseminate professional knowledge and support innovation that will have social and educational impact.
---
Programme structure
Years 1-2: Attendance at research methods sessions. At the end of the 2nd year students submit their registration portfolio and attend a registration viva. Upon passing the viva they are formally registered for the EdD.
In the first two years there is a frontloaded blended research methods programme. The face to face sessions take place on Thursday evenings from 5 – 8.
Years 3-5: Data collection and analysis and writing up. Termly sessions relevant to the particular stage of the EdD. At the end of the 5th year students submit their final dissertation and attend the viva.
Year One
Michaelmas

Oct - Dec

9 Face to Face Sessions
1 Online Session
2 Research Communities
Lent

Jan - Apr

7 Face to Face Sessions
1 Online Session
2 Research Communities
Easter

May - Jun

3 Face to Face Sessions
1 Online Session
2 Research Communities
Given the attendance requirement, students are normally expected to live within four hours travelling time of Cambridge. The EdD is not a distance learning programme.
---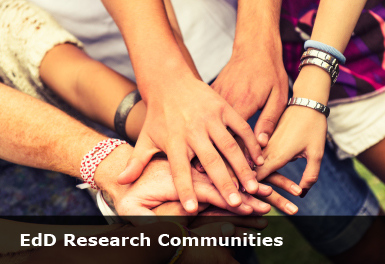 EdD Research Communities
All EdD students are members of a Research Community. Research Communities meet regularly, providing opportunities to engage with fellow students across the year groups.
Members of the Leadership, Educational Improvement and Development (LEID) Research Community are encouraged to undertake research that responds to issues and questions about teaching and learning identified by themselves, their schools, colleges or universities and management teams. It may be appropriate, for example, for individual projects to be linked to wider initiatives for institutional improvement and organisational development priorities.
EdD students within the Subject Aspects of Learning and Teaching (SALT) Research Community are interested in learning and teaching in a wide range of educational contexts and subject areas. They draw on diverse theoretical perspectives and research methodologies to explore key issues in education.
The Well-being, Inclusion, Creativity and Diversity (WICD) Research Community brings together staff from the Education, Equality and Diversity and Pedagogy, Language, Arts, Culture in Education Academic Groups with doctoral students interested in exploring innovative methodologies through which educators can respond to the individual identities of learners, developing strategies to raise achievement, enhance well-being and promote creativity for all learners, whilst safeguarding the inclusion of those who may be more likely to experience marginalisation.
---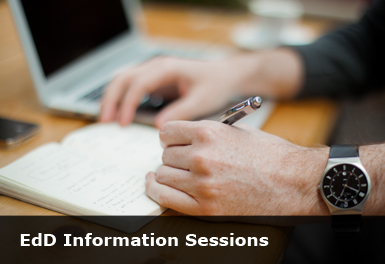 Information Sessions
Interested in applying for the EdD? Why not attend our Open Day. Details of the next Postgraduate Open Day will be published in summer 2020