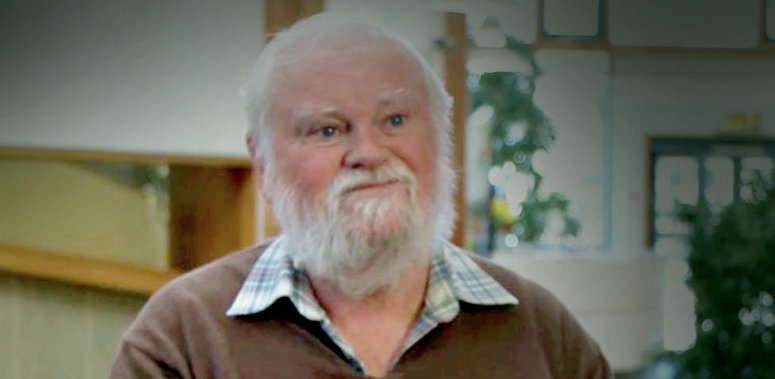 16 April 2021
David Whitebread 1948 - 2021
With great sadness the Faculty is announcing the death of Dr David Whitebread. David was a member of the University since 1986, first at Homerton College, and at the Faculty of Education from 2001.
David was an influential academic and researcher in developmental psychology and early childhood education. He was internationally recognised as a leading authority in the understanding of self-regulation and metacognition in young children. He enjoyed travelling, giving lectures and undertaking consultancies in many countries, including Australia, Bangladesh, Canada, Chile, China, India, Poland, Uganda, the USA, and Tanzania. He was actively involved in research and international outreach programmes with the LEGO Foundation, establishing a long-lasting collaboration which impacted the lives of many children by providing opportunities for learning through play.
Before joining the University, David taught in primary schools for 12 years. This gave him many of his biggest professional strengths: a deep understanding of educational practice, wide collaboration with teachers, and a fun-loving, playful way of conducting his teaching and projects.
During the time when Homerton College was the home of initial education, David was the Manager of the Primary PGCE course and established the Early Years specialist route for trainees wanting to work with the 3-7 age group; he continued to teach on the course until his retirement. As a result of this, David's passion and knowledge influenced generations of teachers (and of course the children they taught), many of whom have gone on to become eminent practitioners and researchers in the Early Years sector, working in local partnership schools, nationally and internationally. David established and defined much of the ethos of the Primary PGCE course, understanding that students, like children, learn best when they are cared for.
David worked continually to improve educational policy. He campaigned against changes to the school starting age in the UK, high stakes testing in the early years, and advocated for the importance of play-based education. He frequently spoke to the media and government about improving the quality of young children's lives.
His publications for academic and general audiences include a 2011 book entitled 'Developmental Psychology and Early Childhood Education: A Guide for Students and Practitioners' (SAGE), and 'Teaching and Learning in the Early Years' (4th Edition 2015, Routledge).
With generous support from the LEGO Foundation, David founded the research centre for Play in Education, Development and Learning (PEDAL), which he oversaw until his retirement. The PEDAL centre is committed to forming new generations of researchers dedicated to understanding the role of play in child development and education.
David was a kind-hearted supervisor of PhD and Masters students, for which he was recognised by the University of Cambridge's Student-Led Teaching Award in 2015. He also generously supported many Faculty colleagues in developing their research profiles acting as a teacher and mentor.
Professor Susan Robertson, Head of Faculty, said: "David's passing is a huge loss to the psychology and education community and he will be hugely missed by everyone who knew him at the Faculty. Our thoughts and deepest sympathies are with his wife, Linda Whitebread, their daughters Elisabeth and Sarah, and with David's friends, former students, and colleagues."
Please visit the digital condolences book for David Whitebread.
Share this story