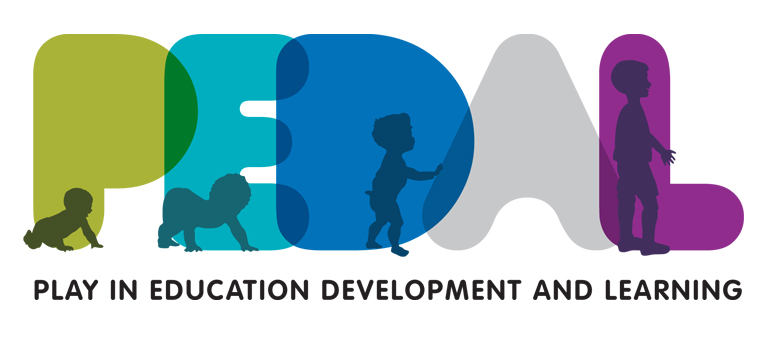 PEDAL – serious research about play
What is PEDAL?
Our mission is to conduct academic research into the role of play in young children's lives and to inform wider practice and policy. PEDAL is located in the University of Cambridge's Faculty of Education, and was launched in October 2015 with funding from the LEGO Foundation. PEDAL is part of the Psychology, Education and Learning Studies Research Group at the Faculty.
---
Coming soon in 2019
Research seminar - Toddlers Think for Themselves!
Join us for our Lent term research seminar with Dr Elena Hoicka from the University of Bristol between 4.30-6pm on 12 February 2019 at the Faculty of Education.
In this talk, Dr Hoicka will present two streams of research – toddlers' creation of their own novel jokes and pretending, and toddlers' divergent thinking with novel objects.
As places are limited, booking is essential - please register online ASAP via this link.
---
Save the date - Play and Early Learning in Low Income Settings
A one-day conference jointly organised by the PEDAL and REAL Centres at the Faculty of Education, University of Cambridge on Tuesday, 2nd July 2019.
This event aims to investigate where and how play-based learning has a role in education in low income countries, as well as in low resource settings within middle and higher income countries. It will include panel presentations and discussions drawing on evidence to identify:
how play-based learning is undertaken in different settings, and its contribution to early learning;
how play-based learning is measured, including to track progress in the context of the Sustainable Development Goal targets, with a focus on early childhood education and early learning;
the future of play-based learning in a changing world, with a focus on care-givers, curricula and learning for the 21st Century.
The conference will bring together researchers, policy actors and non-governmental organisations.
For more details contact PEDAL@educ.cam.ac.uk - further information about speakers and how to register a place online soon.