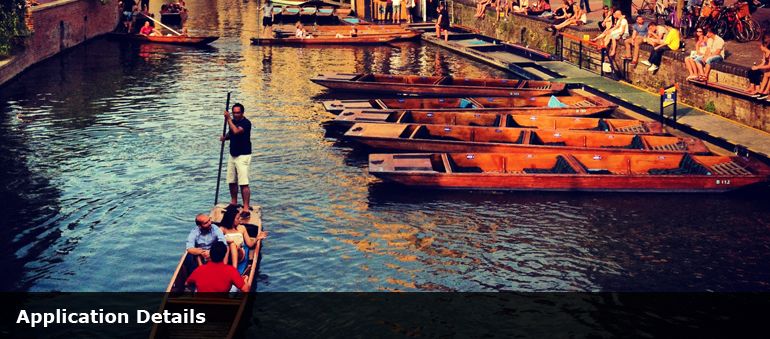 Application process for PhD and EdD
This flowchart outlines the process for applying for PhD/EdD. We invite applicants to identify and contact a potential supervisor before developing a full research proposal. Academic staff profiles can be found in the research section on the Faculty website.
You must contact a potential supervisor before completing your application. Please find further information about how and when to apply for the PhD/EdD.
Data Protection
How the University will use your personal information.
Progression from Masters to the Doctoral programme
If you are a student on the Faculty Masters programme and you intend to proceed straight onto the doctoral programme, please note that continuation is not automatic and must be preceded by an application to the doctoral programme, regardless of funding arrangements, as well as meeting the academic requirements for continuation.
---
Supervisors
It is very important that you name a prospective supervisor on your application because they will be the first person to review your application after you submit it. If they would like to take it further, you may be contacted for an interview.
If the prospective supervisor is not available, your application will be reviewed by the doctoral admissions team to determine whether another supervisor may be identified.
We can only make offers to doctoral students for whom a supervisor can be named at the time of making offers. Thus, it is very important that your research proposal aligns with a doctoral supervisor's expertise in the Faculty of Education.
---
Funding
After the prospective supervisor reviews the research proposal, if they would like to offer a place to study, and if you state on your application that you wish to be considered for funding, then your application will be read and ranked by the Faculty of Education doctoral admissions team.
Funding recommendations are then forwarded from the Faculty of Education to the University's central Postgraduate Funding Committee, who review all applications across the University and make recommendations for funding allocations. Decisions about funding for doctoral places are communicated to applicants starting in February, and can be announced as late as the summer before entry.
Unfortunately, there is limited funding and we cannot therefore promise to fund every applicant who receives an offer of a place. You may receive an offer to study on our doctoral programme, without receiving any funding.
The Faculty of Education doctoral admissions team, the Cambridge Trust, the ESRC DTP and the AHRC DTP are all committed to supporting scholars from diverse backgrounds to join our doctoral programmes. When it comes to funding, we consider applications holistically, weighing up the research proposal, prior academic record, references, and evidence of resilience and other relevant personal circumstances.
---
The Research Proposal
All doctoral applicants are required to submit a research proposal of 1,500 words (exclusive of bibliography/reference list) outlining their proposed research project.
Please read Guidance for research proposal
Important note
It is very important that the area you want to work in is broadly compatible with our research interests and that you name a potential supervisor on your application
---
The Personal Statement
All doctoral applicants are required to submit a personal statement of 1,500 words providing a holistic account of their reasons for applying and their educational and professional experiences that have led them to this point.
Please read Guidance for personal statement.
This is a new element to the application, introduced for the admissions cycle starting in September 2021. Contextual information you provide in the personal statement allows the admissions team to make recommendations for funding in the most equitable way possible, based on the information we receive from applicants.
---