Doctoral graduates from the Faculty of Education have gone on to work in a number of professions, both in the UK and other countries (Australia, Chile, China, Croatia, Ghana, Hong Kong, Jordan, Kenya, Lebanon, Malaysia, Switzerland, Thailand, and the US to name but a few), including teaching and research in universities, education policy for government departments and NGOs, management consultancy and administration. They have worked for a diverse range of organisations, including the United Nations Security Council, UNICEF, the Civil Service, BBC Media Action, as well as universities in the UK and around the world.
---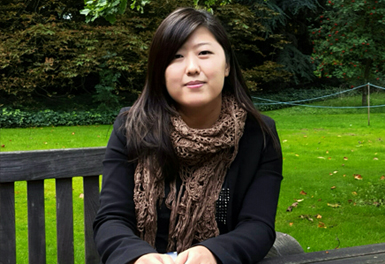 Yang
Yang Yang is Distinguished Associate Research Fellow at the Institute for Advanced Study of European Culture, Shanghai Jiao Tong University, China; she is also Associate Researcher in the Sociology Department, Cambridge. A Cambridge Overseas Trust scholar, Yang completed her doctorate degree at the Faculty of Education. In 2013, Yang founded Cambridge Eos, an independent educational consultancy; Yang and her colleagues are now working enthusiastically on establishing Cambridge Eos's Beijing Branch. Beijing Eos will continue to focus on the promotion of social equality in education and international exchange between British academia and that of China.
Although currently located in China,Yang regularly returns to Cambridge. She says, 'Cambridge plays such an important role in my life. What I learnt here from my supervisors and from my fellow students has refined my ideas about how to be a serious scholar. My road since then had been shaped by the inspirations given by so many great people I came to know in Cambridge. This is the very place which will lead you to go beyond yourself.'
---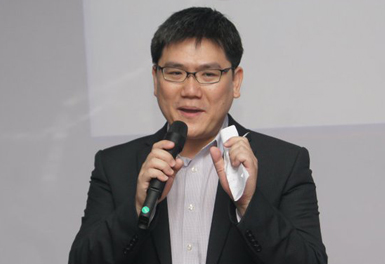 Benson
I'll be honest -- I applied to the Faculty of Education at Cambridge University primarily because of its impressive and impeccable reputation. I did not initially think that what I'd learn at Cambridge would be directly applicable to improving my own life, as well as the lives of others; I did not expect that I'd build friendships that would continue well after I've graduated; and I definitely did not imagine that I'd continue to have a developmental relationship with both my supervisor as well as the University (as a whole) after graduation. Today, many years post graduation, I'm using the knowledge that I've constructed, the skills that I've built, and the attitudes that have been be imbued in order to transform higher education in Nepal. Because of my education at Cambridge, thousands of Nepalese lives have been positively transformed, and these efforts have even been recognised by the Nepalese Ministry of Education. Quite frankly, no such formal recognition is required as the Namaste and affection from students are reward enough. The friends that I've made in Cambridge -- many of them contribute to our educational endeavour in Nepal, and one of them is even my business partner! Perhaps most unexpected is that I continue to be nurtured -- Neil Mercer remains my supervisor (as an Honorary Adviser to my educational efforts in Nepal) while I learn more about doing educational charitable good on a regional scale as a Trustee on the Board of Cambridge Assessment Singapore. My story isn't unique -- I know of many others whose lives have been positively impacted because of their experience at the Faculty. Until today (and probably for a very long time), I remain grateful to the University and Faculty for all that they've done for me.

---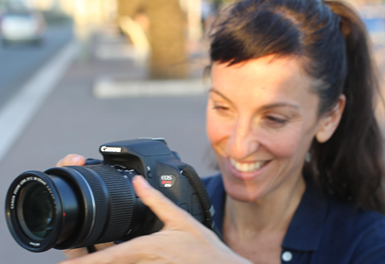 Kristen
Kristen trained as a multi-media artist and community educator before receiving a PhD from Cambridge Faculty of Education. For over a decade she has been using multimedia methods (including digital storytelling and novel tools) in her empowerment work with communities and organisations worldwide. She is the author of two books including one based on her PhD at the Faculty of Education entitled:
Youth Identities, Localities, and Visual Material Culture
(Springer, 2013).
In 2008/9 Kristen co-founded Footage Foundation – an international non-profit – with several PhD colleagues from Cambridge (see: www.footageyouth.org). Kristen serves as the Executive Director supporting the development and implementation of impactful social change programs that use local technology and expressive multimedia tools to bring the underrepresented voices and experiences of young people into the conversations on the world's most challenging issues including violence against women, gender inequalities, and education.
Over the last 6 years Footage has grown into a strong global non-profit. In 2014 and again in 2015 Footage received support from the US Department of State for their Girl-talk-Girl project (see: www.girltalkgirl.org). Kristen leads the team as the Project Director, with fellow PhD colleague Antonina Tereshchenko as the Project Manager. This project supports dialogue between American and Russian young women at-risk to gender violence by creating awareness about their daily challenges through mobile digital stories (stories produced on mobile phones).
When not leading the team at Footage Kristen uses her experience as an applied social scientist and ethnographer. She has worked on projects focusing on child and public health, financial inclusion, and on technology for development projects including one that aimed to establish information sharing systems in Indigenous villages in South Africa. Her clients range from international foundations and non-profits, to Fortune 500 companies, to start-up social enterprises.
Though not a typical academic path, Kristen insists that her PhD at the Faculty of Education, including the relationships formed and the support from now life-long friends, her supervisor, and colleagues helped her to, beyond measure, solidify and follow her passions: passions which span from social entrepreneurship and developing solutions to the planet's most pressing social issues, to doing participatory fieldwork with communities, to creating innovative methods for understanding the world – passions which all have voice, participation, and social change at their heart.
.
---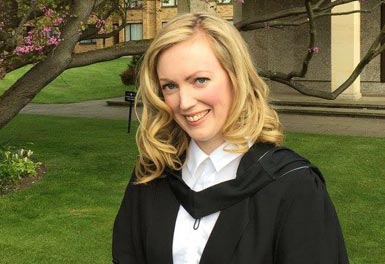 Caroline
Caroline Creaby is a Deputy Headteacher at Sandringham School, an outstanding comprehensive secondary school in Hertfordshire. Caroline is also the Director of the Sandringham Research School, one of only eleven Research Schools nationally. Research Schools seek to support evidence informed practice in UK schools. Caroline completed her doctorate degree at the Faculty of Education. Caroline's doctoral study supported her to reflect on and develop professional development opportunities at her school. For example, Caroline developed a learning journal for teachers in her school which enabled them to publish accounts of their professional learning each year. More generally, being a part-time doctoral student whilst working full time in a school enabled Caroline to realise the opportunities and challenges for teachers in using research to inform their practice. During her time at Cambridge, Caroline successfully bid for a grant from the Education Endowment Foundation with the Institute for Effective Education to develop Evidence for the Frontline, a service connecting teachers with researchers. The service gave teachers opportunities to submit questions that were answered by university researchers. The evaluation from NFER of this two-year project identified the positive impact it had upon teachers' engagement with research. Although Caroline lives and works in Hertfordshire, she continues to return to the Faculty of Education and recently spoke at the annual EdD conference. She has built positive relationships with her fellow students on the EdD course and was immensely supported by her supervisor, the academic staff and the excellent librarians in the Faculty. Many of them are active on Twitter which helps Caroline to keep in touch.
---
Read further profiles of former Doctoral and Masters students.