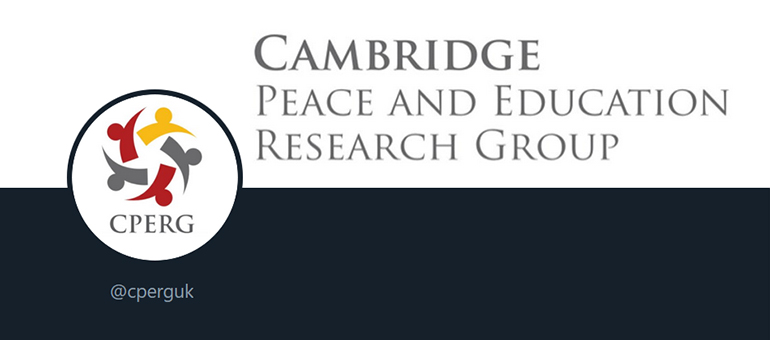 A hub for research students
The Cambridge Peace and Education Research Group (CPERG) provides a hub for research students and faculty at the University of Cambridge to exchange ideas and collaborate on projects that explore the relationships between conflict, peace, and education, both in the UK and internationally.
Stimulating connections
Through its activities, CPERG aims to stimulate connections amongst theory, research and practice. CPERG is officially affiliated with the Knowledge Power Politics (formerly Culture Politics and Global Justice) research cluster at the Faculty of Education, University of Cambridge.
CPERG was initiated in 2011 as a post-graduate special interest group. Since that time the group has organised a number of activities including regular seminars, a Conflict and Peace conference, a new route MPhil working group, and consultancy applications to international education and development agencies.
CPERG organised events
CPERG regularly organises seminars, guest speaker series and workshops. To attend an event, please contact us: