Welcome to Leadership for Learning
A vibrant network dedicated to leadership, learning and their inter-connection.
Leadership. Learning. Two ideas at the heart of education. Both are complex, open to widely differing interpretations and the subject of continuing debate among academics, policy-makers and practitioners. The LfL network is concerned with both concepts and particularly with their connection, seeking to understand and share knowledge about leadership in education that supports learning.


The 2013 Annual Report offers an overview of our recent work and current focus and reach.

Read online or download as a PDF

Explore About to learn about our principles and framework, the team behind LfL,
our Current Collaborations, Publications and Resources (including our own series InForm) and also opportunities for Visiting and Studying with us.

Events carries details of our seminars and conferences.
Projects introduces our current portfolio and also contains a rich archive of resources from past programmes.
Join us to become part of the network and keep in touch via our regular newsletters.

A NEW LfL PUBLICATION

A NEW LfL RESOURCE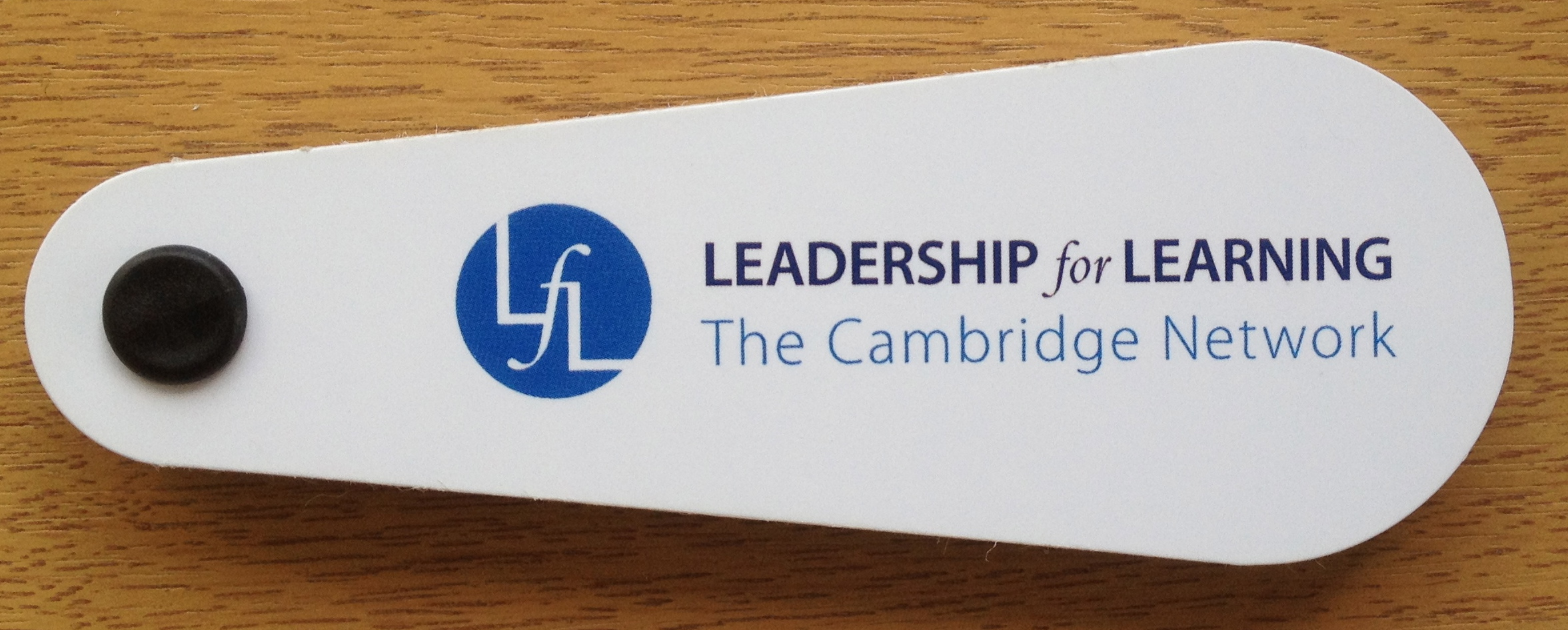 The LfL Fan is an innovative hand-held resource, which captures the key LfL principles and framework elements and stimulates debate and reflection in educational contexts.

Details here.
EVENTS
The 'Quality Education for All' Challenge - Monday 6th and Tuesday 7th October 2014
Møller Centre, Churchill College, University of Cambridge, Cambridge, UK
'Quality Education for All': is this a pretentious slogan, pious hope or a genuine opportunity to confront the meanings that may be carried within those four words? This invitation-only seminar offers an opportunity to explore what this may mean in a policy world where 'quality' is too often a rhetorical gloss and 'for all' a huge challenge on a global scale. How to address these issues without institutional constraint or political preconception is a demanding proposition. Bringing together four international organisations and participants with many lifetimes of experience in academia and in international policy-making offers a daunting, but potentially rich learning experience to think again; to revisit and reframe our collective intelligence; and to create space for the unimagined and channel it into a credible and powerful policy agenda.
With key note contributions from:
Professor Pauline Rose, University of Cambridge Faculty of Education, former Director of Education For All Global Monitoring Report, UNESCO and Andreas Schleicher, Deputy Education Director of the Organisation for Economic Co-operation and Development (OECD)
The event is sponsored by The Open Society Foundations.
Further information here.
Regional School Commissioners and England's school system: state-funded but developed and managed in private?
Tuesday 14th October 2014, 5pm - 7pm, Room GS5, Donald McIntyre Building, Faculty of Education

Education journalist, Warwick Mansell, is our guest at the next LfL Supper Seminar in October 2014. This supper seminar will consider what seems to have been the Department for Education's central concern since the coalition came to power in 2010: the drive to get as many schools as possible to become academies. Specifically, it will focus on the recent, hardly discussed, development of a new form of school organisation - the Regional Schools Commissioner system, which will oversee all academies and free schools from September - to ask questions about transparency and public accountability. More details.

All welcome. Free to attend. Wine and nibbles served. Please email lfl@educ.cam.ac.uk to register.

The LfL Supper Seminars are supported by BELMAS