Following extensive consultation, Leadership for Learning: the Cambridge Network was established in 2001 as a values-based network concerned with learning, leadership and their interrelationship. Leadership is viewed as an activity that can be exercised by anyone, regardless of status, and learning also applies to everyone. We have developed an LfL framework and set of principles to represent the central ideas of Leadership for Learning and to guide practice. An introduction is offered here with the principles and framework diagram reproduced on two pages here. Sue Swaffield introduces these concepts and much of this work in this short film: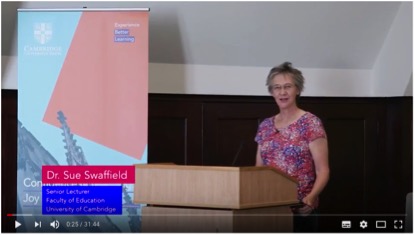 These were developed through the LfL Carpe Vitam project (named after its Swedish sponsors), involving practitioners and researchers from seven different countries including the United States, Australia and five European countries. The programme and press release for the inaugural 2001 LfL conference can be accessed here.
Our vision is to consciously maintain an outward-looking orientation, directing attention to the activity of leadership in a variety of locations and in many differing guises. This has led us to work closely not just with schools and teachers, but also with policymakers and academics both in the UK and around the world.
The network's latest annual report carries a summary of current partners and projects and our newsletters carry regular LfL news and events.
Papers presented by LfL at recent conferences can be found here.
LfL Reach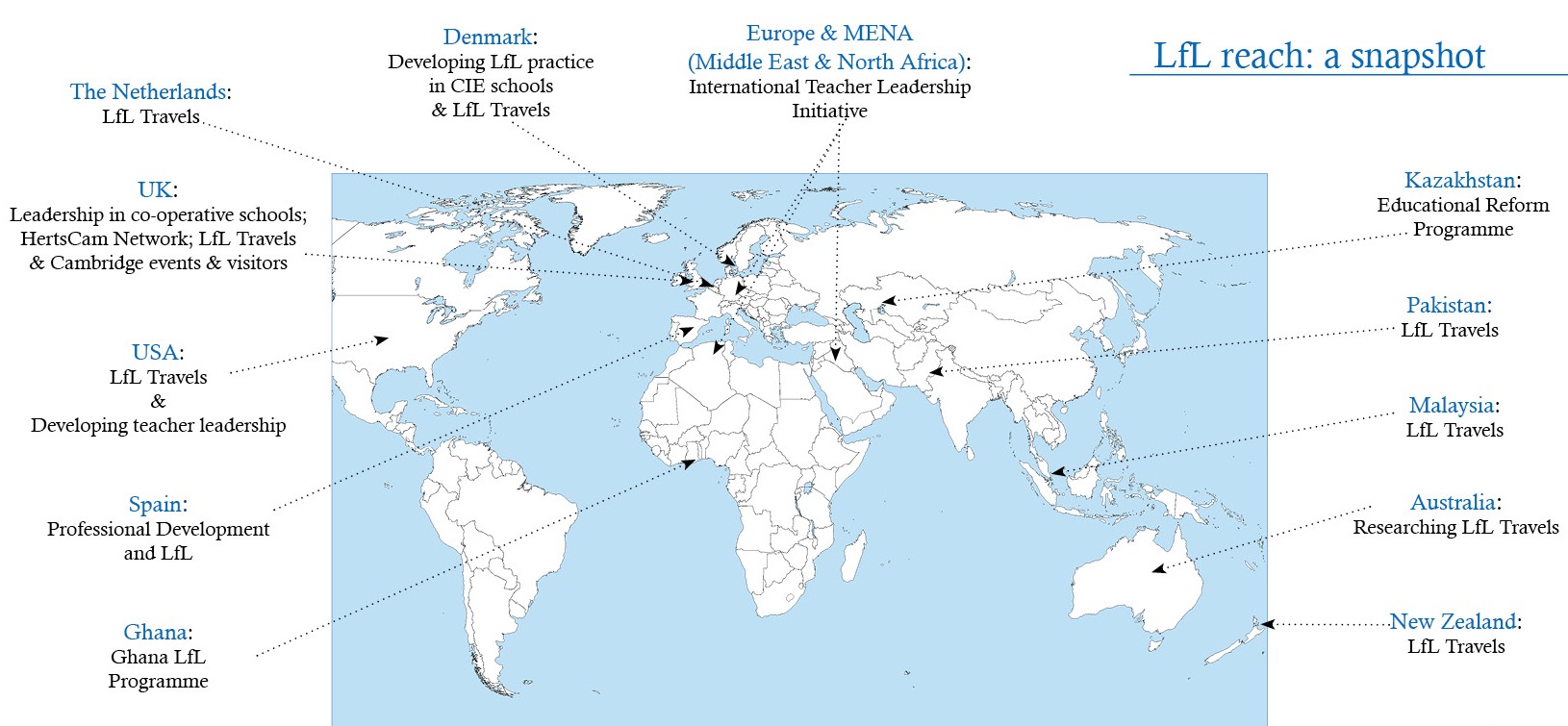 From Ghana to Kazakhstan and Australia, LfL is involved in many projects across the world and has members in more than 100 countries in six continents. Read more about LfL collaborations. We are committed to sharing Leadership for Learning work as broadly and deeply as possible in order to achieve maximum impact for children and their educators and families around the world through our LfL Travels project.
LfL Team
LfL is coordinated by a management team who are all members of the LfL academic group and includes: