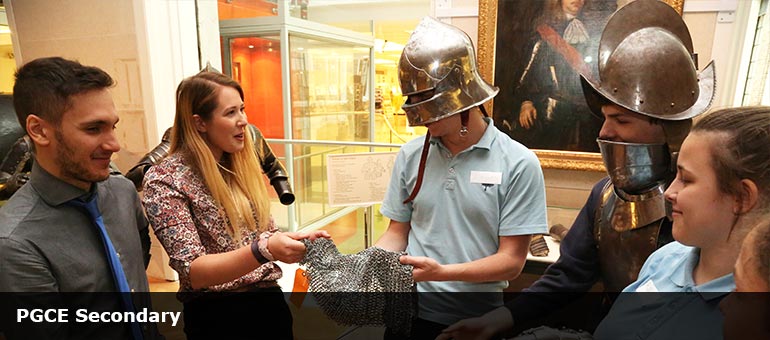 The PGCE at Cambridge is second to none! An inspirational course that both challenges and develops your skills as a teacher. The staff are incredibly knowledgeable and provide you with a fantastic balance of theory and practice. The Cambridge PGCE is one of most fantastic years of your life and prepares you for the joys and challenges of teaching.
---

We are delighted to be ranked as the number one teacher training provider in England in the
2017 Good Teacher Training Guide.
---
There are three integrated aspects to our secondary courses which prepares trainees to teach across the whole 11-19 age range: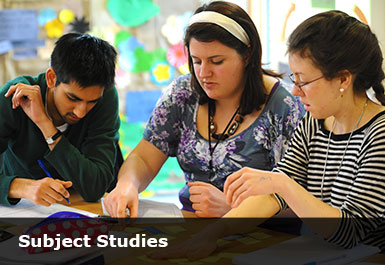 Subject Studies
This focuses on the curriculum, principles and practice of teaching your specific subject (please see the right-hand menu for the subjects we offer).
You will acquire teaching skills that are specific to your subject, learn how your subject is framed by the requirements of the curriculum, and look at different methods of teaching it. In the first term, trainees generally spend two days a week working in their subject groups.
---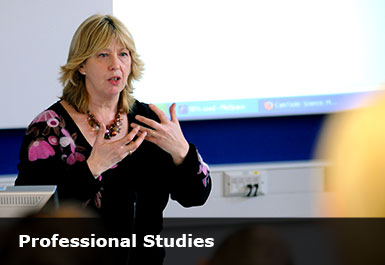 Professional Studies
The General Professional Role of the Teacher (Professional Studies) course is concerned with those aspects of teaching which are generic and relevant to all subjects. The course is taught in the faculty through a series of lectures and workshops, and in Partnership schools through seminars. Some of the areas covered are:
the assessment of pupil learning
inclusive special educational needs
equal opportunities: social inclusion
gender
language in the classroom and across the curriculum
teaching without disruption and behaviour for learning
parental engagement
health education, drugs education, sex education
citizenship education
the role of the pastoral tutor
children, teachers, parents and the law
---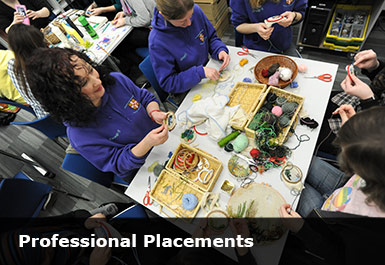 Professional Placements
Trainees spend at least 120 days of the course in Partnership schools, undertaking four block placements (in a minimum of three different schools).
Trainees have the opportunity to work together with experienced mentors to develop their own practical teaching skills and competence. Trainees initially work together in the classroom with other trainees and their subject mentor, before gradually taking on more responsibility for planning and teaching as the year progresses, and to gain experience of many of the important tasks and responsibilities teachers take on outside the classroom, such as pastoral care and parents' evenings.
In the final placement there is also the opportunity for trainee involvement in a wider range of school activities: for instance, curriculum development and evaluation within their specialist subject(s); work experience and other activities related to careers education and economic and industrial understanding; fieldwork related to environmental education; and other similar activities which seek to extend the experience and education of pupils beyond the conventional classroom context.
---