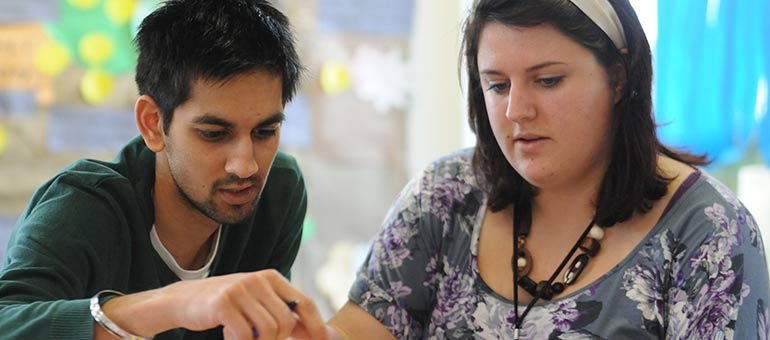 The Faculty of Education offers PGCE courses to graduates wishing to train to teach in primary or secondary schools. The courses are taught in partnership with local schools with trainees spending at least 50% of their course working with teachers and children across the East Anglia region.
We aim to create a lively mix of trainees, from different backgrounds, cultures and parts of the country.
We seek to recruit:
those in their final year at university
those with higher degrees
mature applicants who have decided to become teachers after a period in another occupation or a career break
We deliver high quality courses in every age-range and our courses were rated as outstanding in all areas by OFSTED in their recent round of inspections.
School Direct (non-salaried route)
School Direct is a new route into teaching. Applicants apply direct to a school (via UCAS) who, in partnership with an accredited teacher training institution, will manage your training programme towards gaining a PGCE and Qualified Teacher Status. After successful completion of the course there is an expectation that the newly qualified teacher will then go on to work within the group of schools in which they were trained, although there is no absolute guarantee of employment.
For further details see: School Direct
To find out about our Courses
Please use our menu to navigate to the age group you want to teach (Early Primary & Primary, Secondary or School Direct)
Consult our current Prospectus, Frequently Asked Questions (FAQs) or our course specification.
For further information about teaching please see UCAS Teacher Training and the National College for Teaching and Leadership..