BIBAC Conference 23-25 October 2015
Building Interdisciplinary Bridges Across Culture', BIBAC 2015 is a 3-day international conference to be held from the 23-25 October 2015 in Cambridge, UK.
Full information and registration details.

The conference involves artists, educators, researchers, scholars and practitioners and addresses the complexities of an apparently simple question: 'what is interdisciplinarity?'
What role does interdisciplinarity play in artistic, cultural, pedagogical and research practices?

Participants at this conference will share, exchange and co-construct how we might most effectively translate, articulate and respond to culturally diverse communities and sites of research practice and practice-based research. We will rehearse new ideas for practice-based research and new creativities for innovation and learning.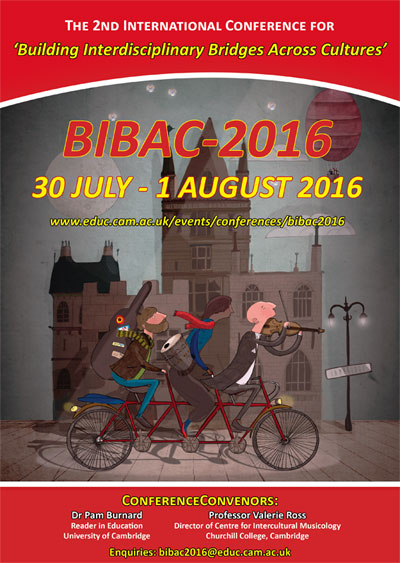 ---
Wonderland Week: Homerton College, University of Cambridge,
15th-19th September, 2015
Alice's Adventures in Wonderland celebrates its 150th anniversary in 2015. Lewis Carroll's famous book inaugurates the golden age of children's literature - the classics of the genre from Winnie-the-Pooh to Dr Seuss and beyond owe their playful and fun tales in part to this daring work. Carroll invented a kind of precocious and charming British childhood that has been celebrated the world over, giving voice to youthful freedom, diversity, imagination, and, most of all, curiosity.
As the 150th anniversary approaches, the Cambridge / Homerton Research and Teaching Centre for Children's Literature celebrates Carroll's iconic Wonderland and its lasting legacy. Our Wonderland Week features academic discussion, performances and adaptations, tea parties, and, in keeping with the true spirit of Carroll, a little playful nonsense, too!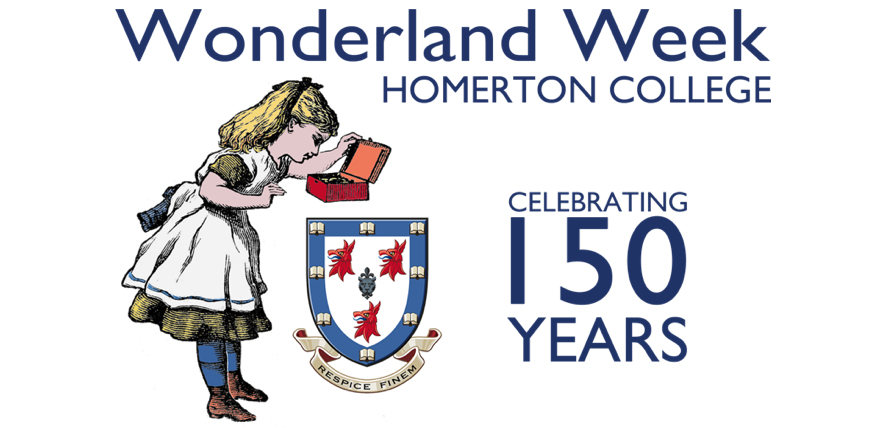 ---
Tenth Series of Conferences for Professional Development in the Arts