the staff have knowledge in depth of a remarkable range of theoretical and critical positions, as well as an encyclopaedic knowledge of texts
(Professor Peter Hunt, Emeritus Professor, University of Cardiff, External Examiner)
In this route, students will meet old favourites in fiction, film, poetry and picturebooks and make exciting new acquaintances. They will be introduced to topical debates on the nature and social function of this controversial and multifaceted body of literature. They will also be provided with the tools for a critical assessment of texts written and marketed for a young audience. All students on the Critical Approaches to Children's Literature course are automatically members of the Centre for Research in Children's Literature at Cambridge which provides a superb study environment for all our graduate students in children's literature.
Why choose us?
Benefit from teaching by internationally renowned Faculty staff specialising in children's and young adult literature
Enjoy a wide range of theoretical frameworks and approaches to literature for young readers
Closely engage with the activities of the Centre for Research in Childen's Literature at Cambridge
Join a unique and vibrant community of graduate students and researchers in children's literature
Benefit from the experience of meeting fellow students from all over the world
Experience a teaching approach that promotes research-orientated pedagogy and encourages critical engagement with literature and media for young people
Enjoy personalised support and mentoring through one-to-one supervision
Gain knowledge and develop research skills to continue to a PhD in children's literature
Develop skills for employability across a range of institutions including academia, publishing and reading promotion
What does this course offer?
As well as providing a strong grounding in critical perspectives, this unique interdisciplinary course offers several distinctive elements which distinguish it from other courses on offer in other universities:
a prominent theoretical focus, including areas such as ecocricism, posthumanism, cognitive poetics and narratology
qualitative action research involving empirical work with children
a strong emphasis on picturebooks, multimodal texts and visual literacy
coverage of genres such as poetry for children
experience in archival research
a seminar series where visiting scholars, guest academics, writers or illustrators give a talk followed by the opportunity for questions and discussion.
In addition, students are welcomed into a thriving research community with opportunities to interact with many students who have previously taken our MPhil/MEd route and are now embarked on doctoral research on children's literature.
---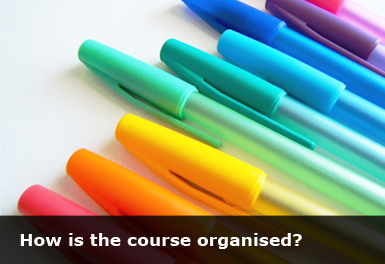 How is the course organised?
Module 1: Texts, Contexts and Childhood
Module 2: Perspectives on Children's Literature
Module 3: Visual Texts

Module 4: Texts and Readers
The course is assessed through three assignments, each designed to be personally rewarding as well as professionally enlightening and intellectually challenging: a case study of children's texts that makes use of library-based research (from archival to digital), focusing on texts for children with particular reference to changing constructions of childhood; an empirical study of children responding to a selected picturebook; and a dissertation on a topic of the student's own choosing, which may be either a purely literary study or a small empirical research project. Students joining in the second year of the course do the dissertation but not the essays.
Students on the MPhil course complete the course in one year and have teaching sessions throughout the week. Students on the PGCE-MEd course have one teaching session per week on a Wednesday afternoon (2-7pm).
---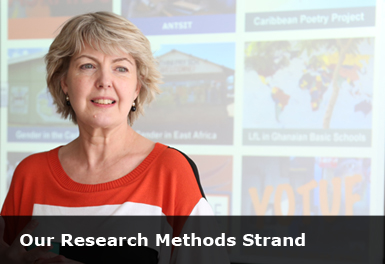 Research Method Strand
Alongside these modules, you will benefit from 32 hours of Research Methods teaching. This is taught across all thematic Masters within the Faculty of Education, allowing you to interact with others on different routes. It covers a broad range of social science research methods and is essential for Masters level understanding and critical engagement with the research literature in many specialist areas and in education more generally. Through this strand you will acquire the skills necessary for designing, conducting, analysing, interpreting and reporting a research study for thesis.
---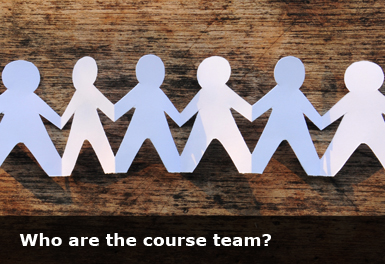 Who are the course team?
---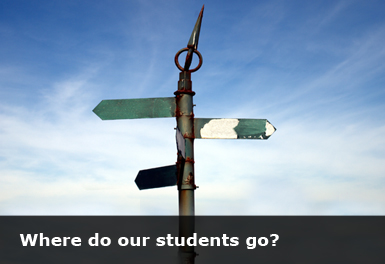 Where do our students go?
Our graduates are the emerging stars in their field of research and Cambridge ambassadors throughout the world. They have a wide choice of career options, including further doctoral study, advanced teaching opportunities and English, media and communication, childhood studies, cultural studies and education, leading positions in publishing and reading promotion, archives, museums and video game development companies.
---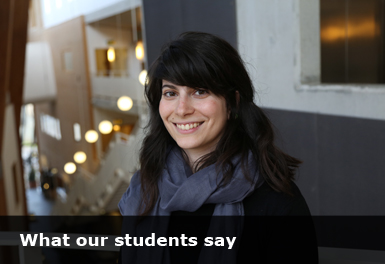 What our students say
"The course has highly dedicated supervisors, both to children's literature as a subject and to helping us to expand our own interests. I have found that they are extremely willing to give up their time for individual meetings to discuss ideas, whether they be formulated for course work or just from your general interest. At the end of our sessions, all the supervisors consistently encourage us either to email them or to arrange meetings to discuss the topic covered further if it is of particular interest. Also, the course provides lots of encouragement to further your academic contributions to the field, whether in explaining how to get work published and participate in conferences, or just letting you know that your contributions are valid."
MPhil Student, 2015–16 (July 2016)
"I have thoroughly enjoyed my time on the children's literature course. I cannot believe how much new information I've learnt in such a short period of time! I have revisited favourite books from my past and been challenged to view the texts and my own childhood interaction with them in a new light. I've been introduced to new and exciting YA novels, fascinating (and sometimes uncanny) films and beautiful picture books. I've had the opportunity to attend talks by Jacqueline Wilson, KM Peyton, Meg Rosoff and Maria Tatar, as well as hearing about the interests and research of staff and PhD students, through the real reader's series. I have been well supported in this journey by the excellent resources at Cambridge – the library staff at both the Education Faculty and Homerton College deserve particular praise! The course has expanded my horizons and got me thinking about new ways of approaching literature and children's reading, all in a friendly and dynamic environment."
MPhil Student, 2015-16 (July 2016)
"I've run out of superlatives to describe the course! From the minute one seminar ended, I would look forward to the next; the enthusiasm of the course team was infectious and their expertise in a wide range of areas made for such exciting, rich learning. Being part of such a vibrant research community has been really special."
PGCE-MEd Student, 2015-16 (July 2016)