Building Interdisciplinary Bridges Across Cultures
24-26 October 2014, Cambridge, UK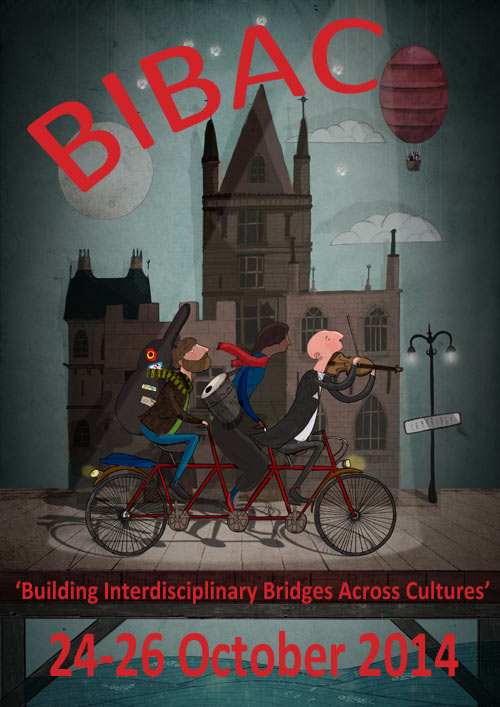 BIBAC 2014, a 3-day international conference themed 'Building Interdisciplinary Bridges Across Cultures' provided a platform for scholars, educators, researchers, creative arts practitioners, performers and composers to sculpture interventionary frameworks and challenge ways of thinking, presenting and researching in the nascent fields of interdisciplinary arts practice. It celebrated the diversity of creativities that increasingly manifest within the hybridising of cultural fragments and draws attention to implicit and explicit nuances in translating, understanding and bridging cultural gaps within the nexus of performance theory-practice / practice-theory discourse.
This conference was jointly hosted by the Centre for Commonwealth Education at the Faculty of Education, the Centre for Intercultural Musicology at Churchill College, and Homerton College, University of Cambridge. Taking place in parallel with the 2014 Cambridge Festival of Ideas, the conference set out to engage audiences with thought provoking papers, interdisciplinary presentations, academic-arts performances, concerts and forums held at the Faculty of Education, University of Cambridge with performances and other highlight events held at Homerton and Churchill colleges.
The BIBAC 2014 conference engaged with aspects of 'interdisciplinarity' and 'interculturality' in the arts and sciences, challenging participants to adopt novel ways of thinking, researching, portraying and engaging in arts-practice in the 21st century.
For further information read the CIAN network's follow-up newsletter.
Conference Conveners
Dr Pamela Burnard (Convener, Commonwealth Creative Intercultural Arts Network)
Professor Valerie Ross (Director, Centre for Intercultural Musicology at Churchill College)