CIAN Team: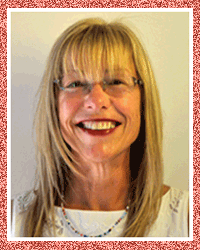 Reader in Education at the University of Cambridge, UK where she manages Higher Degree courses in Arts, Creativity, Education and Culture (ACEC) and in Educational Research (EdRes). She holds degrees in Music Performance, Music Education, and Education from Australia, the US, and England. Her primary interest is creativity research. She is internationally known for her work in the areas of cultural and creative learning and teaching, intercultural practices at the heart of diverse musical creativities, innovative pedagogic practices, creativity assessment and the sociology of music and arts education. She presently balances several projects inspired by the sorts of questions that strive to better understand empathic and indigenous creativities that underpin practices at the interface of education, community and culture. For further information see profile page.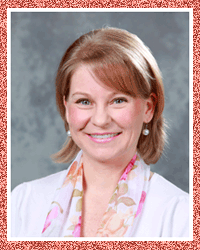 Dr Brydie-Leigh Bartleet is a Senior Lecturer at the Queensland Conservatorium Griffith University, Australia. She was Research Fellow on the Australia Research Council funded project Sound Links (2007-2008), one the largest studies ever undertaken into community music in Australia. Her current research projects include an Australia Research Council funded project Captive Audiences (2012-2013) which explores performing arts rehabilitation programs in prisons, and an Office for Learning and Teaching funded project Enhancing Indigenous Content in Performing Arts Curricula Through Service Learning with Indigenous Communities (2011-2013), which focuses on intercultural collaborations between universities and Indigenous communities. This builds on a 5-year project she has been facilitating in collaboration with Barkly Regional Arts in Tennant Creek, which involves intercultural collaborations between Indigenous musicians and Elders at the Winanjjikari Music Centre and university students. In recent years Dr Bartleet has secured over half a million dollars worth of competitive grants, and has over 80 publications on topics that explore the contemporary realities of music making, such as community music, intercultural arts projects, service learning, women's music, conducting practice and music autoethnography. She serves on a range of international and national boards, including the International Society for Music Education's Community Music Activities Commission, the Board of the Music Council of Australia (MCA), the editorial board for the International Journal of Music Education – Practice, the International Journal of Community Music, and the MCA's Music in Communities Network, to mention a few. As a community music facilitator she has conducted bands, orchestras, choirs, and jazz ensembles from Australia, Thailand, Singapore and Taiwan, and has also worked as a sessional lecturer at the University of Queensland and a multi-instrumental teacher in schools in Brisbane and Bangkok.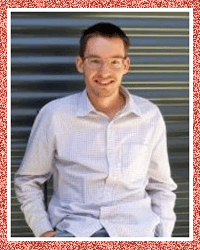 Samuel Curkpatrick, National Centre for Indigenous Studies (NCIS), Australian National University (ANU) is an active and emerging expert on Wägilak and Yolŋu song and ceremony from Arnhem Land, Northern Australia. His professional background includes experience as an orchestral musician and as a curator at the National Museum of Australia. Samuel's PhD explores the unique collaboration between Yolŋu musicians and the Australian Art Orchestra, Crossing Roper Bar, as it forges new directions in Australian engagements with indigenous people and culture. A recent research project, as grantee with the Australian Institute of Aboriginal and Torres Strait Islander Studies, looked to increasing the relevancy to Australian indigenous epistemologies of records of song and narrative. Samuel also teaches Aboriginal Australian Music and Media at the ANU School of Music with Dr. Aaron Corn and Wanta Jampijinpa Patrick and is actively involved with the National Recording Project for Indigenous Performance in Australia. Samuel maintains close relationships with the Aboriginal community at Ngukurr in the Northern territory. The partnership with CIAN resonates with the aims of Samuel's home base at the NCIS: to deepen understandings of indigenous cultures and histories and ensure that indigenous knowledge, perspectives and experiences are respected, valued, accessed and incorporated into all learning environments. For further details, see: National Centre for Indigenous Studies.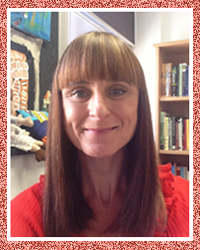 Elizabeth Mackinlay is an Associate Professor in the School of Education at the University of Queensland where she teaches Arts Education, Indigenous Education, Qualitative Research Methods and Women's Studies. Liz completed her PhD in Ethnomusicology in 1998 and continues her work with Aboriginal women at Borroloola in the Northern Territory of Australia. She also completed a PhD in Education at the University of Queensland in 2003 and has a primary education degree from Charles Darwin University. Her book, Disturbances and dislocations: Teaching and learning Aboriginal women's music and dance, was published in 2007 by Peter Lang. She has co-edited a number of books with Cambridge Scholars Press, including Aesthetics and experience in music performance (2005), Musical islands (2009) and Applied ethnomusicology: Historical approaches and new perspectives (2011). Liz has published many chapters and articles in the fields of Indigenous education, music education and feminist studies. Liz is currently involved in a number of different research projects which include drumming circles for primary students, the politics and pedagogies of Indigenous Australian studies in primary and tertiary education contexts, programs for mentoring Indigenous pre-service teachers, music and mothering, and feminism in higher education. Liz is currently the editor of the Music Education Research and Innovation (MERI) and co-editor of the Australian Journal of Indigenous Education (AJIE). A performer at heart, Liz enjoys exploring the embodied, evocative and transformative potential of academic scholarship, and feminist epistemologies and methodologies provide her with an intellectual place to call home.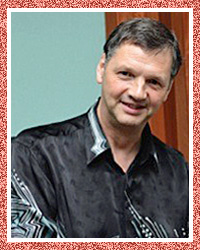 Doctor of Musical Arts (2011) Queensland Conservatorium Griffith University, M.Mus. Univ of Melbourne, B. Mus. (Hons. Performance) Univ. of Melbourne, Dip.Ed Univ of Melbourne. Having been appointed Senior Lecturer in Music, Universiti Pendidikan Sultan Idris, Malaysia in October 2011, Andrew has developed a range of expertise which derive from his earlier work in Australia in music education, keyboard performance, music technology, and choral conducting. Andrew taught at Wesley College Melbourne (Head of Arts), has performed widely with many groups, including the Melbourne Symphony, the Australian Broadcasting Corporation, and was Director of Music at Toorak Uniting Church, Australia. He conducted many Australian choirs including the Royal Melbourne Philharmonic, the Tudor Choristers, the Choir of the Canterbury Fellowship, various childrens' and youth choirs, and has given choral workshops at the Kodály Institute in Keckskemet, Hungary. Since arriving in Malaysia, Andrew has performed with the Malaysian Philharmonic Orchestra, and given recitals in Malaysia, Australia and Europe. His experience in music technology includes collaborations in interactive sound space projects, live performances, multi media compositions and commissioning organ works. Andrew has spent the last 8 years researching the interactions of the performer/organist with realtime digital signal processing (DSP), culminating in His DMA - The Pipe Organ and Realtime Digital Signal Processing: A Performer's Perspective. He has presented his research at numerous conferences in Australia and internationally, and published recordings and academic journal articles. Current research activities include membership of the Malaysian Government funded FRGS research project – The Imaginary Space: Developing Models for an Emergent Malay/Western Electroacoustic Music, and an exploration of the effectiveness of differing rehearsal pedagogies for choral directors.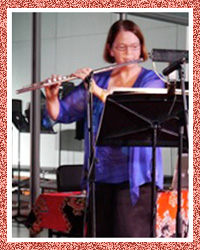 Dr Jean Penny is Senior Lecturer in Music at the Faculty of Music and Performing Arts, Universiti Pendidikan Sultan Idris, Malaysia. A flautist / researcher / educator, Jean's work is strongly grounded in traditional Western art music cultures, and has developed over the last decade towards an emphasis on new music performance, intercultural connections and practice-led research activities. She has a background in performance with major Australian symphony orchestras, chamber music, recordings and solo recitals which she has given throughout Australia, Malaysia and Europe. Her research has investigated the nexus of flute with digital technologies (view doctoral thesis). She was the founder of hutes (new music collective for contemporary performance) and has been curator and director of festivals and concert series in Australia. She has worked extensively as an examiner, conducted workshops and adjudicated numerous competitions and scholarships. Jean has presented her research at national and international conferences and universities, and published articles in prestigious academic journals and forums. She graduated from the Queensland Conservatorium Griffith University with a Doctor of Musical Arts in 2009. In October 2011, Jean was appointed Senior Lecturer at the Universiti Pendidikan Sultan Idris, where her work includes research, performances, developing curriculum, writing new courses, ensemble direction and teaching at multiple levels. She is the leader of The Imaginary Space: Developing Models For An Emergent Malay/ Western Electroacoustic Music – Fundamental Research Grant Scheme (FRGS), Malaysian Government funded project, and recently completed a University funded project (GPU) – Creation and Performance of New Works for Flute and Electronics. Since July 2012, Dr Penny has been Chief Editor of the peer reviewed Malaysian Music Journal.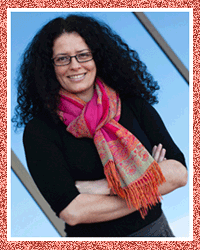 Alisa Duff is Head of the Aboriginal and Torres Strait Islander Program (ATSIP) at the National Museum of Australia. ATSIP is devoted to representing Indigenous Australians' social history through collection development, delivery of exhibitions, maintenance of the Gallery of First Australians, community outreach, Indigenous curatorial development and repatriation, amongst other duties. www.nma.gov.au
A graduate of NAISDA Dance College, Alisa's training in performative practice incorporated both Western European and Aboriginal and Torres Strait Islander dance disciplines. Alisa is interested in the cultural context for Indigenous dance practice within Australia including the methods of valuation and the evolution of performance styles.
She was an Indigenous Visiting Research Fellow from 2010-2011 at the Australian Institute of Aboriginal and Torres Strait Islander Studies, an inaugural awardee of the British Council Australia's Accelerate: Indigenous Creative Leadership programme in 2009, and undertook a curatorial residency at the Musee du quai Branly (France) in 2012 supported by the Harold Mitchell Foundation and the Australia Council for the Arts.
GUEST CONTRIBUTORS: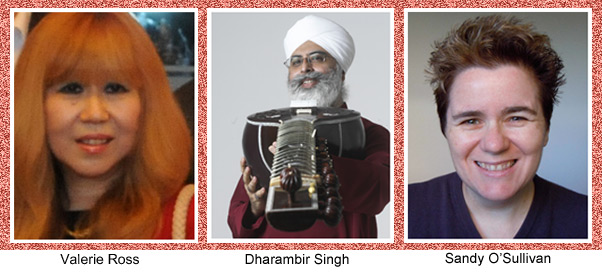 Public Forum 1: Mapping intercultural arts research
Public Forum 2: Documenting intercultural arts practice
Public Forum 3: Re-framing Interdisciplinary perspectives
Public Forum 4: Re-imagining intercultural approaches to pedagogy
CIAN FORUM ASSOCIATES:

James Biddulph is a PhD student at the Faculty of Education, University of Cambrige. His PhD investigates creative learning in one UK inner city social context and seeks to explore the 'multitude of meanings' relating to creative learning as articulated by children and their parents. Research briefing.>

Chrysovalentini Konstantinou is a PhD candidate at the Faculty of Education, University of Cambridge where she is looking at the introduction and use of technology in music classroom lessons in Cypriot primary schools. She completed her teacher training at the University of Cyprus in 2009 and an MPhil in Educational Research at the University of Cyprus in 2010. Research briefing.

David Pomeroy

is a PhD student at the Cambridge University Faculty of Education, supervised by Diane Reay. He taught mathematics in New Zealand secondary schools before returning to student life. His research focuses on how culture and gender shape students' experiences of school mathematics, and on pedagogies that can make mathematics more accessible and engaging in multicultural schools. Research briefing.

Frances Shih A researcher, pianist, and teacher, Frances Shih was born in Taiwan and grew up in Canada. Frances is a presently a PhD student studying with Dr. Pamela Burnard. Prior to coming to Cambridge, Frances had received a bachelor and masters degree in piano performance from Carnegie Mellon University in Pittsburgh, U.S.A. Research Briefing
Bronywn Carlson (University of Wollongong)(Forum 3)
Alisa Duff (National Museum of Australia)
Anna Reid (University of Sydney)
Lettering by Ariadne Radi Cor: (www.ariadneradicor.com)