Engaging young people with the world of work through 'Virtual Internships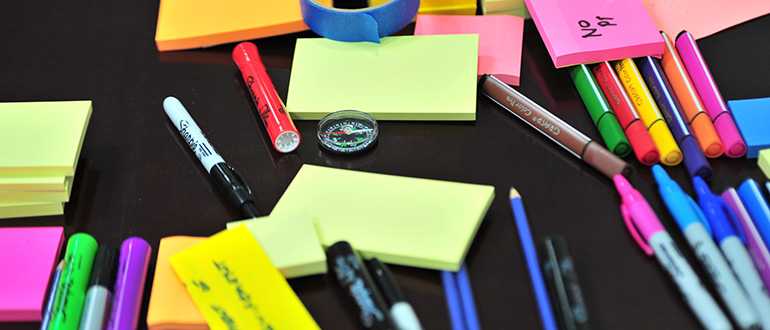 Employers are clear about the skills and dispositions that future workers need: technical and practical skills alongside transferable skills such as effective teamwork, problem-solving and creativity. Many charities and businesses are also keen to establish links with education but their capacity to engage learners in schools is limited.

The 'Virtual Internship Project' (VIP) will serve both as a 'proof of concept' and as a model for a new approach that has the potential to change how secondary school students view and relate to the world of work. Aligned with the National Curriculum and careers guidance such as the Gatsby Benchmarks, VIP involves developing and testing an innovative new model of 'Virtual Internships' to investigate the impact this has on how young people:
Engage with the world of work
Develop key competencies related to dialogue, collaborative problem solving and creativity
Objectives
The Virtual Internships involve learners – initially in Year 7 or 8 from secondary schools in areas of low social mobility in England – working in small teams role-playing being 'interns'. Engaging in an estimated 10-hour programme, students learn about the world of work while engaging in scenarios and activities designed to develop the 'complex competencies' emphasised by employers. Specifically, they design and develop solutions that respond to real-world challenges proposed by two global telecommunications leaders: BT and Huawei.
Project Details
Working in partnership with D&T and Computing teachers from four schools initially, design-based research is being undertaken to systematically develop and evaluate the Virtual Internship model. We are also exploring how developed resources and the VIP approach can scale up to impact larger numbers of learners.
As part of the ongoing project work, we have developed a number of resources – for teachers implementing and facilitating the programme in their school contexts, and for students experiencing the Virtual Internships. These resources have been developed iteratively and in partnership with the participating teachers, to reflect pedagogic need and practical requirements or restrictions.
The piloting with four schools and initial scaling of virtual internships to a wider group of schools runs January 2019 to July 2021. The project, which is influenced by work by Shaffer and colleagues at the University of Wisconsin-Madison, is one of several being undertaken by colleagues from the CEDiR research group. It is an outcome of a recently established research partnership between the University of Cambridge, BT and Huawei.
The research team includes: Professor Rupert Wegerif (Principal Investigator), Dr Louis Major (Co-Investigator & Project Manager) & Dr Alison Twiner (Research Associate).