ARCHIVE: This material is no longer maintained and should be viewed for reference only
Phase 1 (January 2010 - June 2011)
An initial two-day Awareness Raising Conference, held in St. John's, Antigua, in October 2009, and attended by Minister of Education, Hon. Dr. Jacqui Quinn-Leandro, M.P., and the Chief Education Officer, Mrs. Jacintha Pringle, was followed by school visits by CCE personnel and meetings with relevant parties.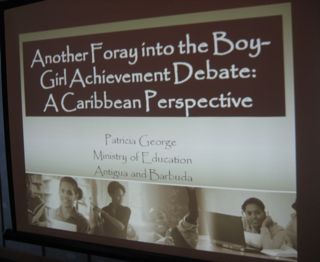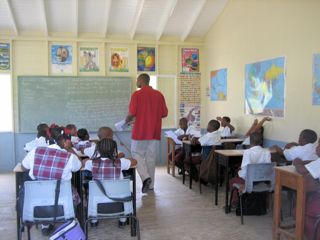 Following the conference, a pilot project was established to explore - through interviews with headteachers and senior staff - the essence of good pedagogic practice in five higher achieving government primary schools in the country, and to identify how and why the achievement profile in these schools had changed positively through time. Gender issues have been considered as an integral part of the project, but the first stage of the project has addressed these through an inclusive context, exploring the learning needs of both girls and boys.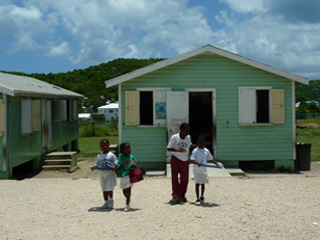 It was subsequently agreed to focus the main research and intervention project on government primary schools in Zone 1 of Antigua, where the lowest performing schools are located. Four strands were identified for implementation and evaluation:
Shared reading and shared listening
Interactive Pedagogies in Classrooms
Listening to Children's Voices
Developing Communities of Practice amongst teachers
These intervention strategies and research initiatives were monitored and reviewed over fifteen months, and a review and dissemination conference, attended by many participants, was held in March 2011.