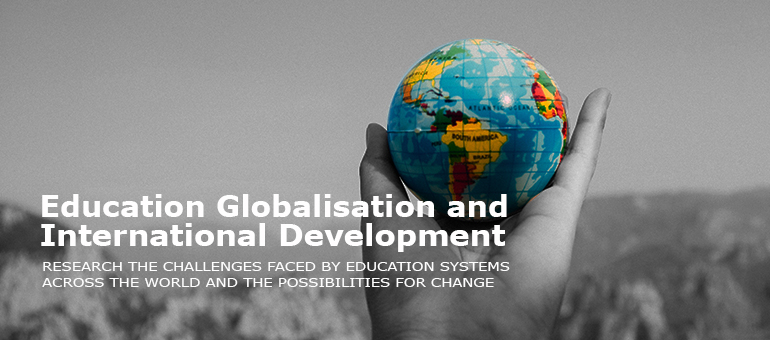 A course for people who are passionate about connecting education to social justice issues
There's this idea that it's Cambridge and will I ever get in but the way the Faculty deals with the application process has been so comfortable
Its wasn't just Cambridge deciding if I was right for them but the course directors convincing me that I should apply to Cambridge

Watch more videos on what our student say about EGID at Cambridge, the unique benefits of studying at the Faculty of Education and the impact of their research on global issues.
Key Facts
Route Co-ordinator: Professor Nidhi Singal [sn241

@

cam.ac.uk]
Full Time enrolled 19-20: 29
Open to: Full Time only
Deadline: 28/02/2021
Application Written Task
Why choose us?
Watch the video to hear more about this course from one of our tutors (and former coordinator), Dr Ricardo Sabates.
What does this course offer?
You will:
---
How is the course organised?
The course begins in early October and runs over three eight week terms. In a typical week there are three taught sessions. There are two 15 hour modules in Michaelmas term and two in Lent term. Module titles are below. Please see programme summary for an indicative list of sessions.
Module 1: Perspectives on Globalisation and International Development in Education

Module 2: Equality, Diversity and Inclusion in Education

Module 3: Transitions into and out of Education
Module 4: Policy Approaches to Educational Quality
In addition, you have regular one to one meetings with your supervisor. There are thesis presentations during the Easter term where you have the opportunity to present to your peers.
You are assessed via two essays, each submitted at the end of the first two terms, and a dissertation, submitted in July.
---
Research Method Strand
Alongside these modules, you will benefit from 32 hours of Research Methods teaching. This is taught across all thematic Masters within the Faculty of Education, allowing you to interact with others on different courses. It covers a broad range of social science research methods and is essential for Masters level understanding and critical engagement with the research literature in many specialist areas and in education more generally.
Through this strand you will acquire the skills necessary for designing, conducting, analysing, interpreting and reporting a research study for thesis.
Detailed information on Research Methods Strand.
---
Who are the course team?
The course is staffed by a team of established faculty members who provide teaching and supervision. Other colleagues also contribute one-off lectures:
---
Where do our students go?
Our graduates are the future leaders in their field. They have a wide choice of career options, including further doctoral study, work with international NGOs, UN bodies, government departments, development agencies, think tanks and universities. Foundations and national organisations are also important options for our graduates
---
What our students say
Watch videos about our student experiences of EGID at Cambridge from those that attended the course.
---