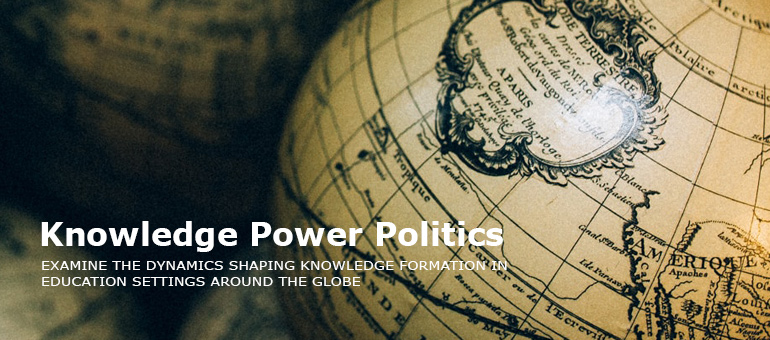 Overview of the course
Knowledge, power and politics rest at the heart of education. Recognising that education takes a wide variety of forms and is subject to different, often competing agendas across the globe, this MPhil in Knowledge, Power and Politics explores fundamental questions relating to: the roles of education in societies; transnational debates about the nature of knowledge formation and its circulation; and the consequences for social justice.
The course takes an interdisciplinary approach, supporting students to develop critical skills in examining:
---
Why choose us?
---
What does this course offer?
The Knowledge, Power and Politics in Education course draws on an interdisciplinary approach to examine the dynamics shaping knowledge formation in formal, non-formal and informal education settings around the globe – from governmental structures to social movements – and their interaction with major global issues including urbanisation, migration and conflict, amongst others.
During the course you will:
---
How is the course organised?
The course runs over three terms and consists of two strands: Research Methods Strand (see below) and Knowledge, Power and Politics in Education (KPPE). KPPE has four modules:
The modules are taught in Michaelmas and Lent terms. In addition, you have regular meetings with your supervisor during Michaelmas, Lent and Easter terms.
The course is assessed through two essays, submitted in Michaelmas and Lent Term, and a dissertation submitted in July.
---
Research Method Strand
Alongside these modules, you will benefit from 32 hours of Research Methods teaching.
This is taught across all Masters courses within the Faculty of Education, allowing you to interact with others on different routes.
It covers a broad range of social science research methods and is essential for Masters level understanding and critical engagement with the research literature in many specialist areas and in education more generally.
Through this strand you will acquire the skills necessary for designing, conducting, analysing, interpreting and reporting a research study for thesis.
Detailed information on Research Methods Strand.
---
Who are the course team?
The course is staffed by a team of established faculty members who provide teaching and supervision. Other colleagues also contribute one-off lectures:
---
Where do our students go?
Our graduates are the future leaders in their fields. They have a wide choice of career options, including further doctoral study, civil service, work with government departments, multilateral agencies, think tanks, universities and the private sector.
---
What our students say
"The content of the MPhil was rich and the lecturers were, without exception, knowledgeable, challenging and supportive. Without a doubt, my time at the Faculty of Education has been one of the most transformative years of my life"
---